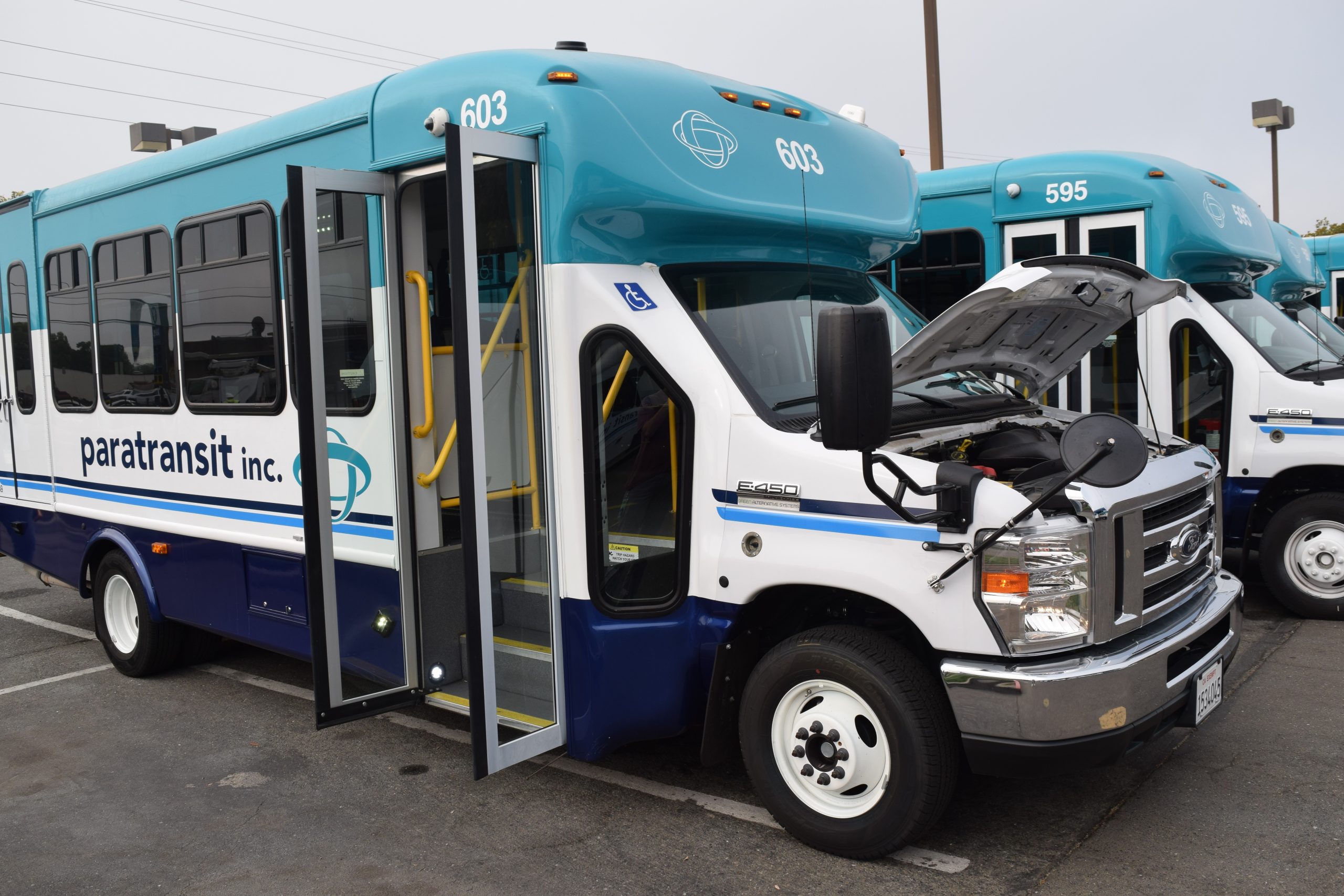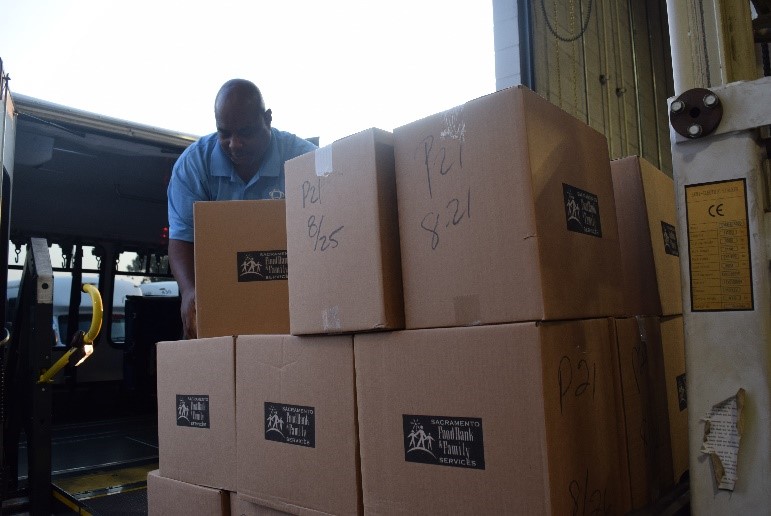 There are a bunch of different mobility options I can use to get around Sacramento. I can walk, take my own personal vehicle/bike, take Regional Transit's buses/light rail systems, Lime scooters… the list can keep going! But a main way I have been getting around lately is by Paratransit.
Bright and early on a September morning, I got the pleasure to help Transportation Operations Supervisor, Brian Benitez, and a few Paratransit drivers load up Sacramento Food Bank boxed meals to go out for delivery. As I am riding along the route for the day, delivering meals, I got to reflect on the fact of how I'm able to help in the community. While riding down the road to our next stop, how can I not reflect on Who is getting me there?
When it comes to being a Paratransit driver, I've seen what it takes. If you are a practical, independent, caring, empathetic and realistic individual then you would most likely make an excellent driver!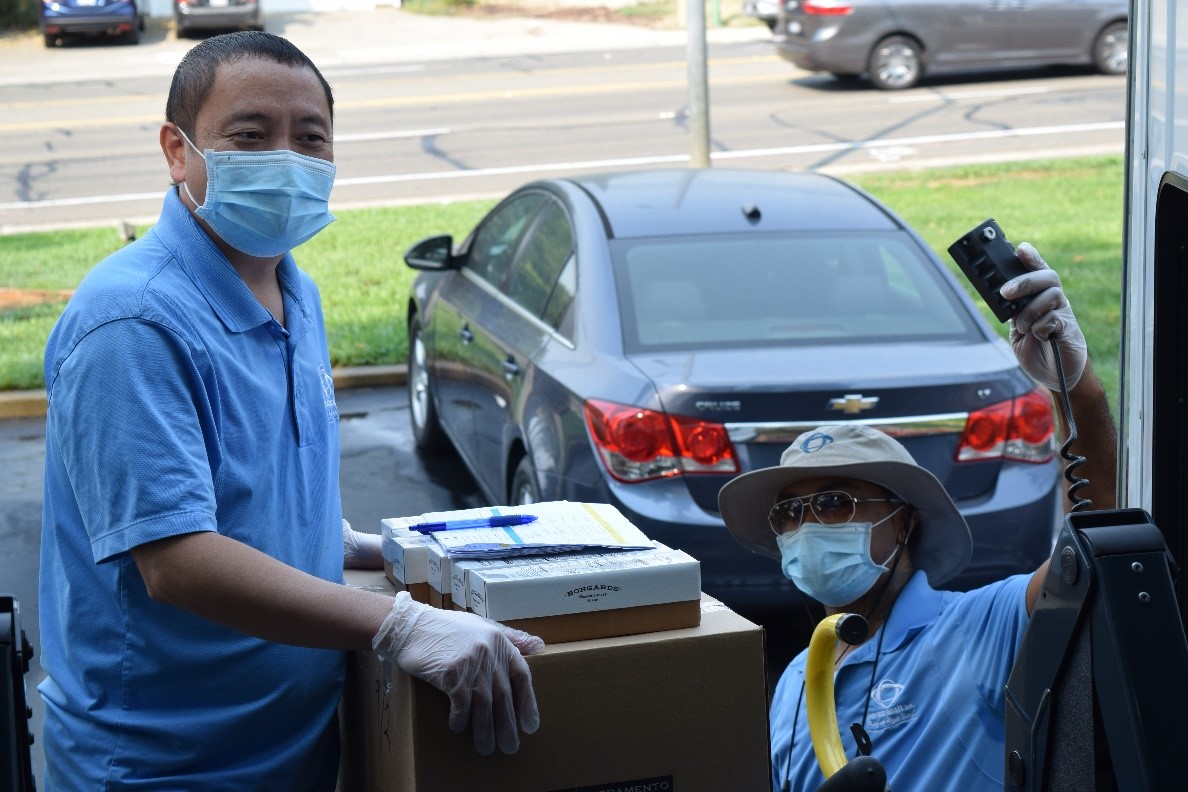 Whenever I ride with Paratransit, the drivers are always emphasizing safety. One thing Avis, a Paratransit bus driver delivering food for Sacramento Food Bank, stressed to me whenever I was boarding the bus was to "watch your step". This small saying to me displays how much drivers really care for their passengers and their well-being.
Even when it comes to a situation where one doesn't have to step in, Paratransit drivers step up to the occasion. Jerry, another Paratransit bus driver delivering for the Great Plates meal program, always was looking out for other drivers' safety. Alerting others properly and communicating appropriately, letting other drivers know what's safe and what's not safe.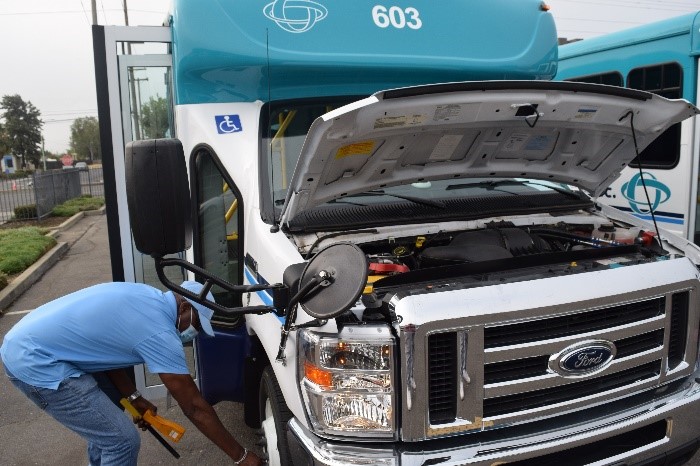 Every Paratransit driver must complete a routine exterior and interior check of their bus before their route. In doing so, they ensure a smooth ride for themselves and whoever they are transporting that day.
Drivers excel at situations that call for ensuring safety. I know that whenever I ride, I will always be in the best hands.
–
Synonym for Driver – Team Work Specialist
When working with Drivers, I never feel left out or left behind. Participating in volunteer work for drivers is something relatively new that was brought upon with the age of COVID-19. Transportation Operation Supervisor Kevin Rickman states, "Usually these drivers are used to working alone.. so working together as a team is kind of new to them". Kevin works with drivers daily and is constantly assisting them. When it comes to training, daily schedules, even etiquette as to where to park Kevin guides drivers to understand the nuances of transportation.
Given a task, drivers communicate and work together to find a way to produce excellent results. Even if technology is acting finicky, maps seem to disappear or roads seem insurmountable, I always feel like I'm in capable hands. Although I am usually not acquainted with the driver at the beginning of the day, by the end of the day I know I have one more teammate I can work with!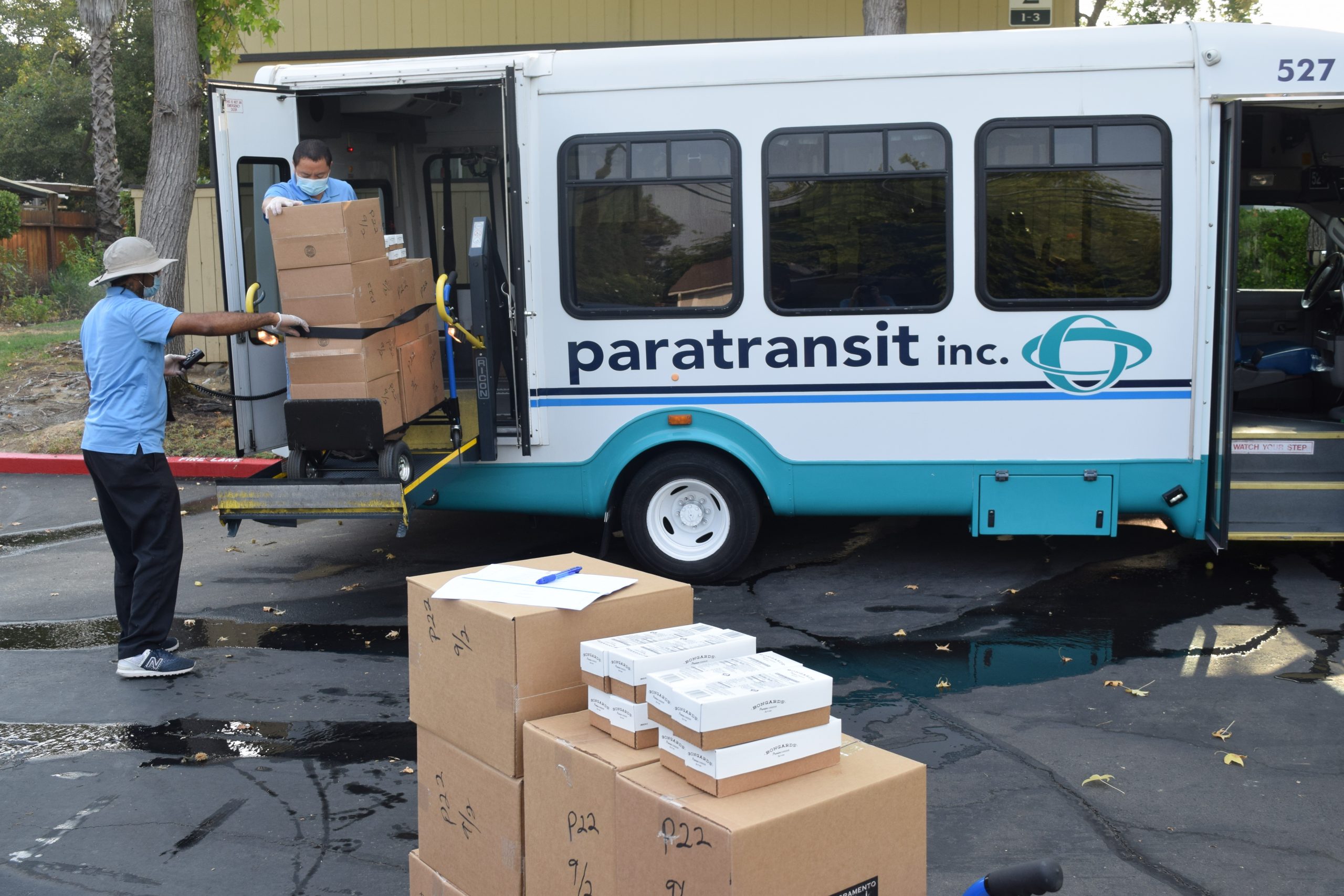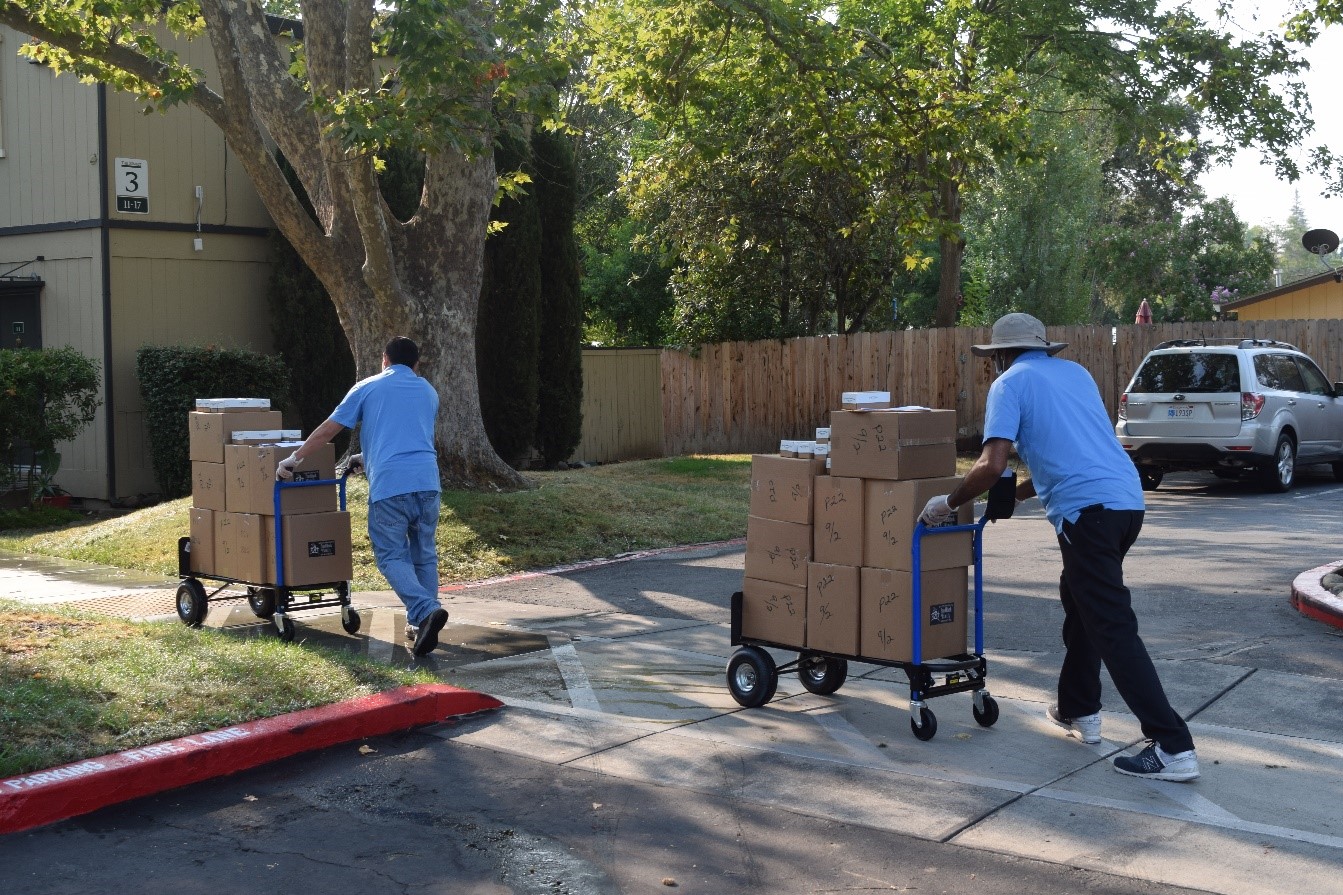 Jerry and Nancy, two incredible drivers I got the chance to ride with, appreciate working to distribute meals and food for families/older adults. But they also miss working and assisting their previous passengers. "I miss my passengers, they are like old friends" Jerry shared with me.
When my driver Avis told me about how Paratransit is "Family orientated", I completely agreed with him. If just after one day I got to form such a positive rapport with them as drivers and me as a rider, I'm sure the drivers miss their previous teammates, the riders.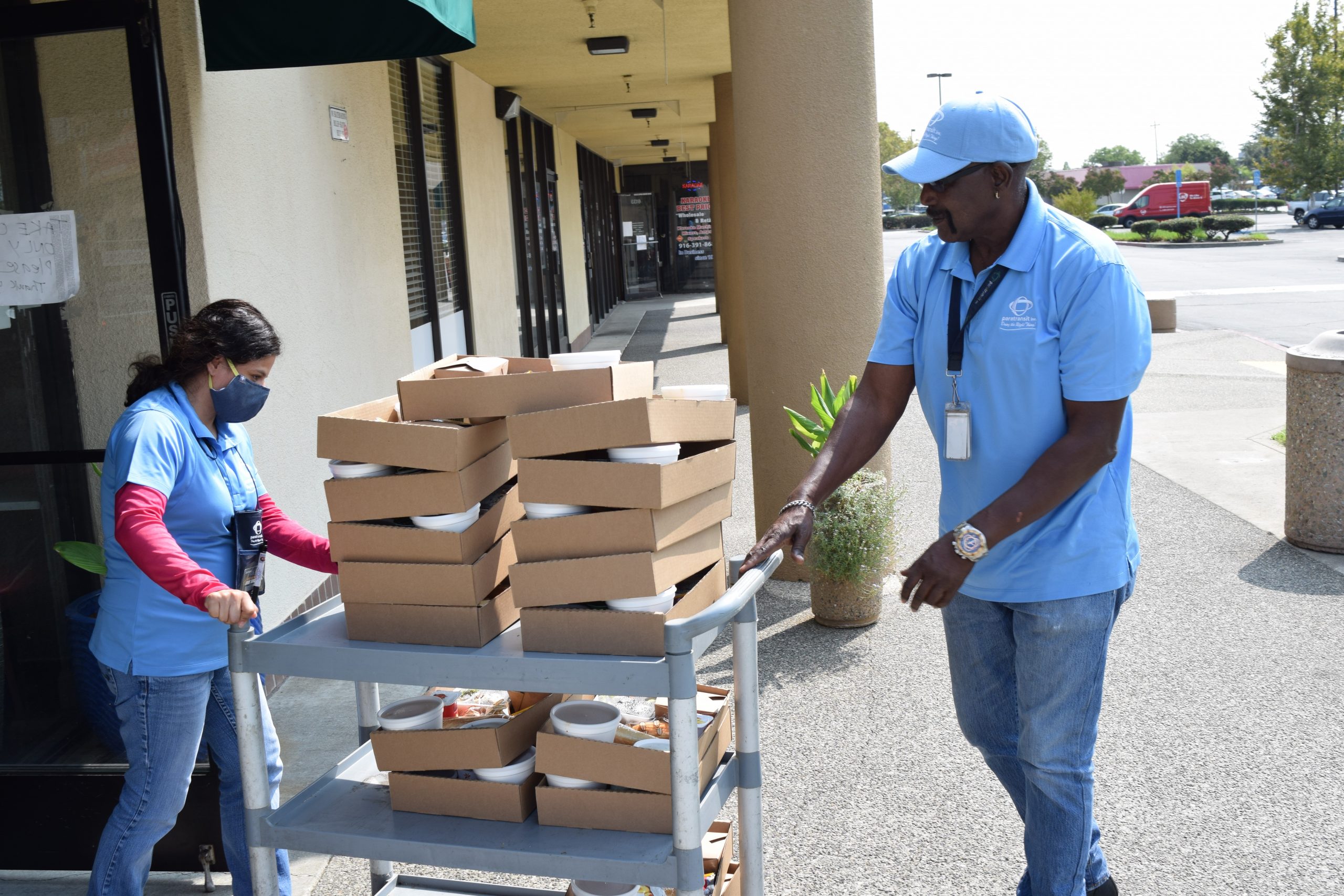 If you want to appreciate your community, help others and work as a team, you would most likely make a great driver yourself! If you are interested you may visit Paratransit's website here to check availability for positions as we are currently hiring!
Thank you Paratransit Drivers and all the other transportation staff for everything you do for our community. You are appreciated!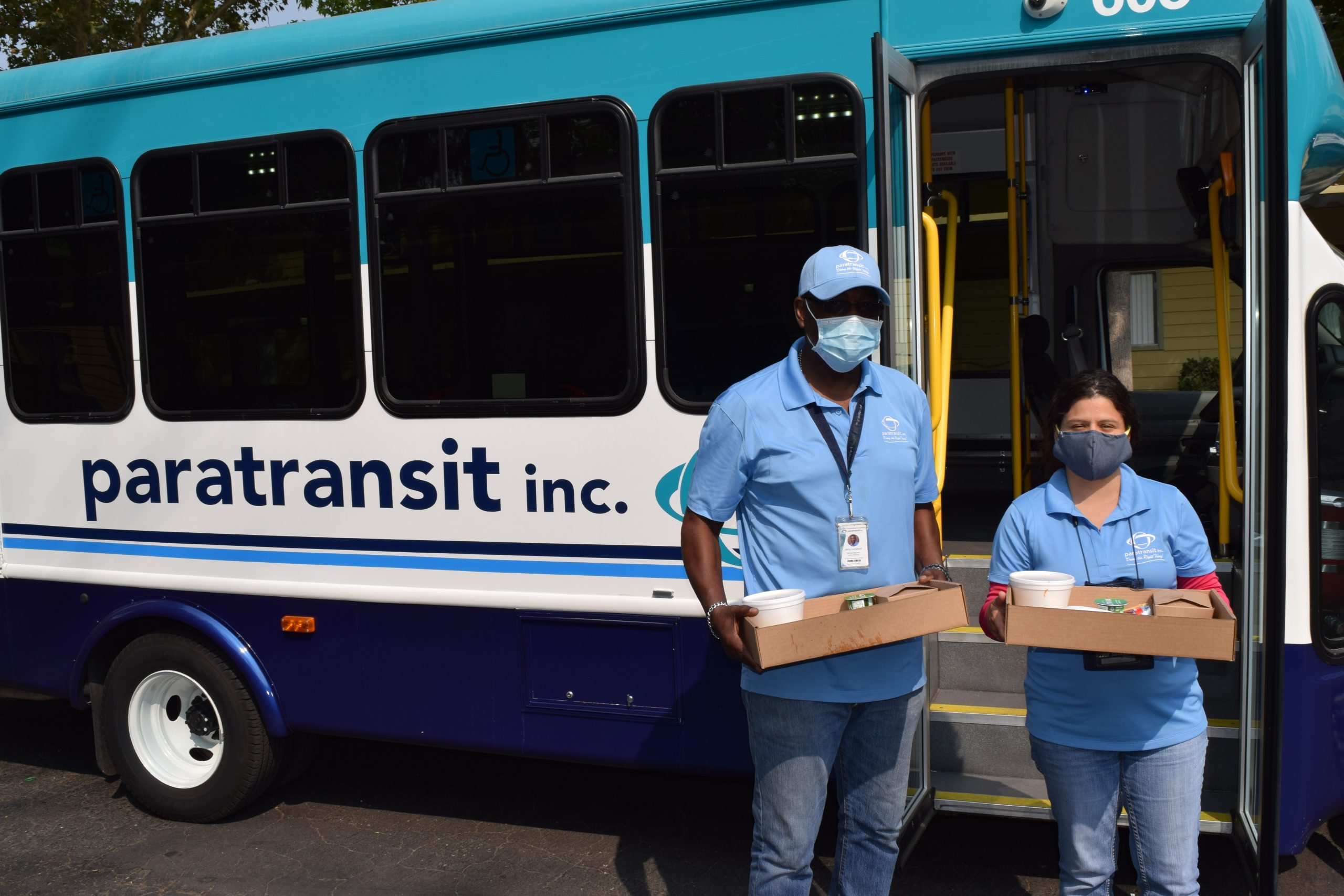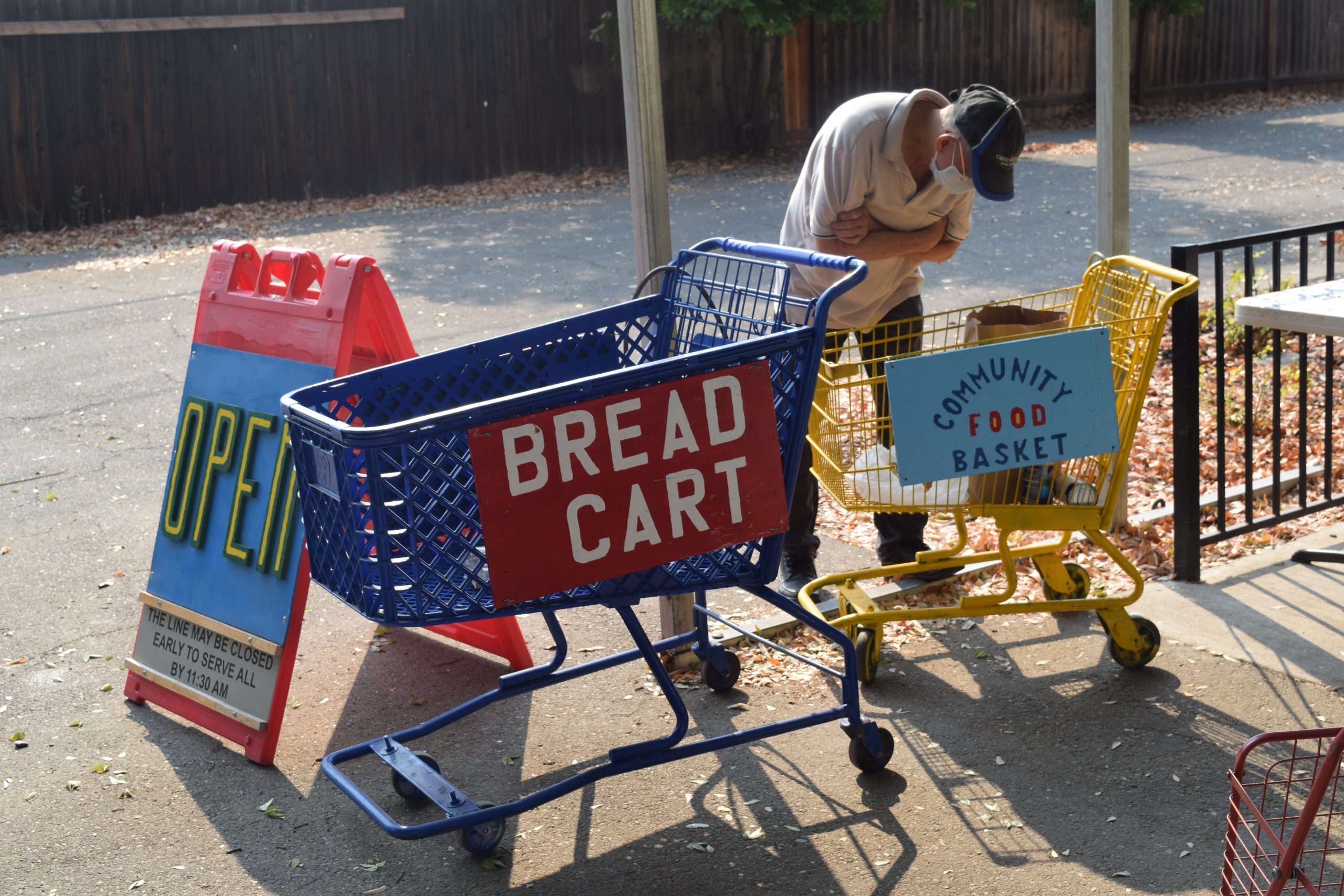 September is National Preparedness Month – which right now is a bit thematic – but also very important! When it comes to getting together and obtaining proper resources and food to shelter-at-home, a lot of families in Sacramento may have a difficult time acquiring food for themselves and their families.
The South Sacramento Interfaith Partnership (SSIP) Food Closet, located at 5625 24th Street, is a great resource for obtaining food. Open M-F 9-11:30am, these volunteers and staff are considered essential as they provide meals for adults and for K-12 students as well.
Being prepared and providing meals during COVID-19, is second nature for SSIP, although getting volunteers nowadays can pose a bit of a struggle.
Simon Yeh, Food Closet Supervisor over at SSIP, shared with me that most of the volunteers that he had, previous to COVID, were older adults. With stay-at-home recommendations, a lot of those older individuals, who volunteered on a regular basis, are now unable to volunteer time in turn for securing their own health and safety.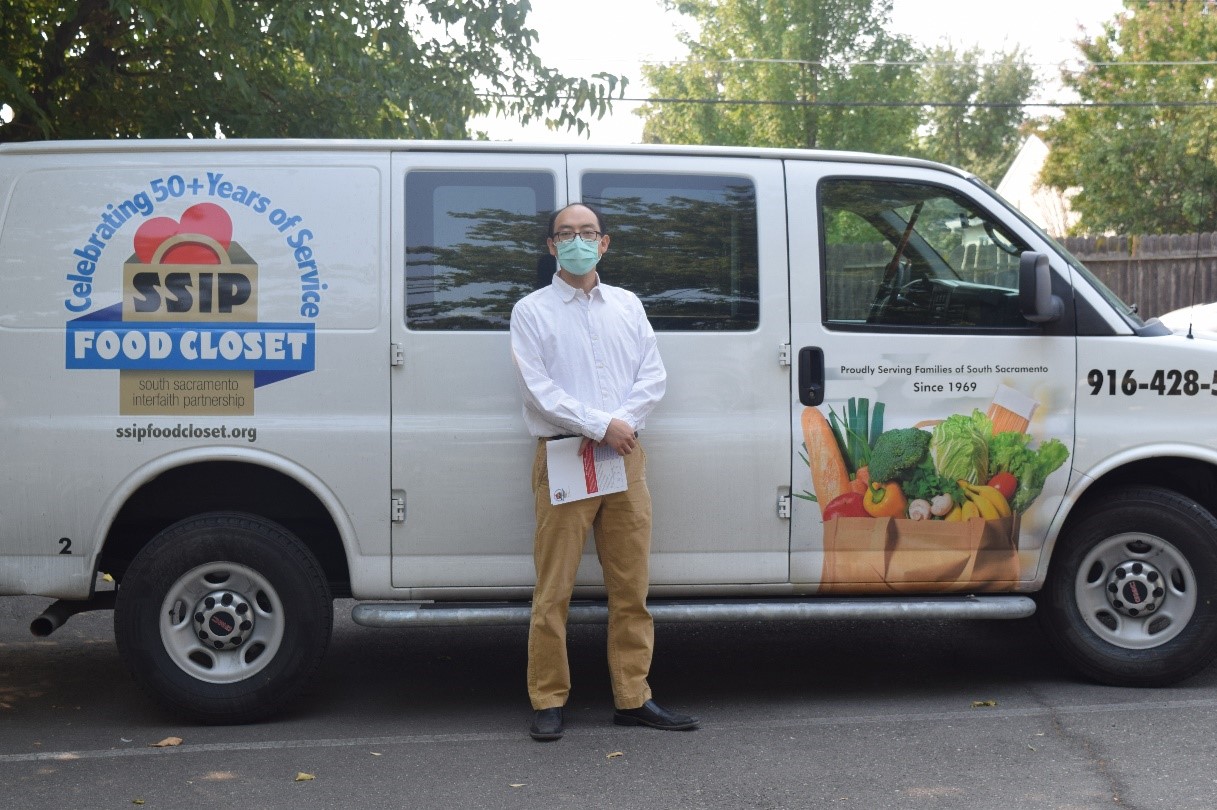 When these regular volunteers were no longer available, educators in Sacramento stepped up to help by volunteering their time with SSIP to provide meals. Now with Virtual learning and school starting back up, a lot of these teachers/administrators/staff are no longer available to volunteer themselves.
Finding volunteers at this point, to help with such an essential service is difficult. "It's been a challenge," Simon shared with me.
So I got to asking Simon how can people in Sacramento, who are able, volunteers for SSIP?
First you would want to check you're availability and how often you would want to volunteer. Simon references in his announcement for volunteers, "Once a week or once a month – whatever you can offer." Being a family orientated resource, SSIP wants to see how they can work with you, that way you can be safe.
While providing proper PPE and practicing COVID-19 preventative measures, you can volunteer as a distributor; sorting and bagging food and carrying food packages to families vehicles. Or even as a driver; picking up and dropping off food from SSIP's listed grocers.
If you interested in volunteering specifically with SSIP, email : volunteers@ssipfoodcloset.org providing your full name, phone number and your dates of availability.
If you're interested in volunteering your time in other kinds of work here in Sacramento, I've heard a lot of good things about Hands on Sacramento. Certain Facebook groups regarding volunteer work seem to be another great way to connect and see who needs help.
–
Mobility, Delivery, Community
I'm noticing that for families and individuals who are getting prepared to shelter-at-home, it takes a lot of teamwork and coordination to provide proper support.
Paratransit, Inc. once again steps up to be an ally when it comes to serving the community. Working with programs like; Great Plates Program, Sacramento Food Bank, Broderick's Roadhouse delivery, SSIP and many more, Paratransit holds the title for being an essential and necessary part of our Sacramento community.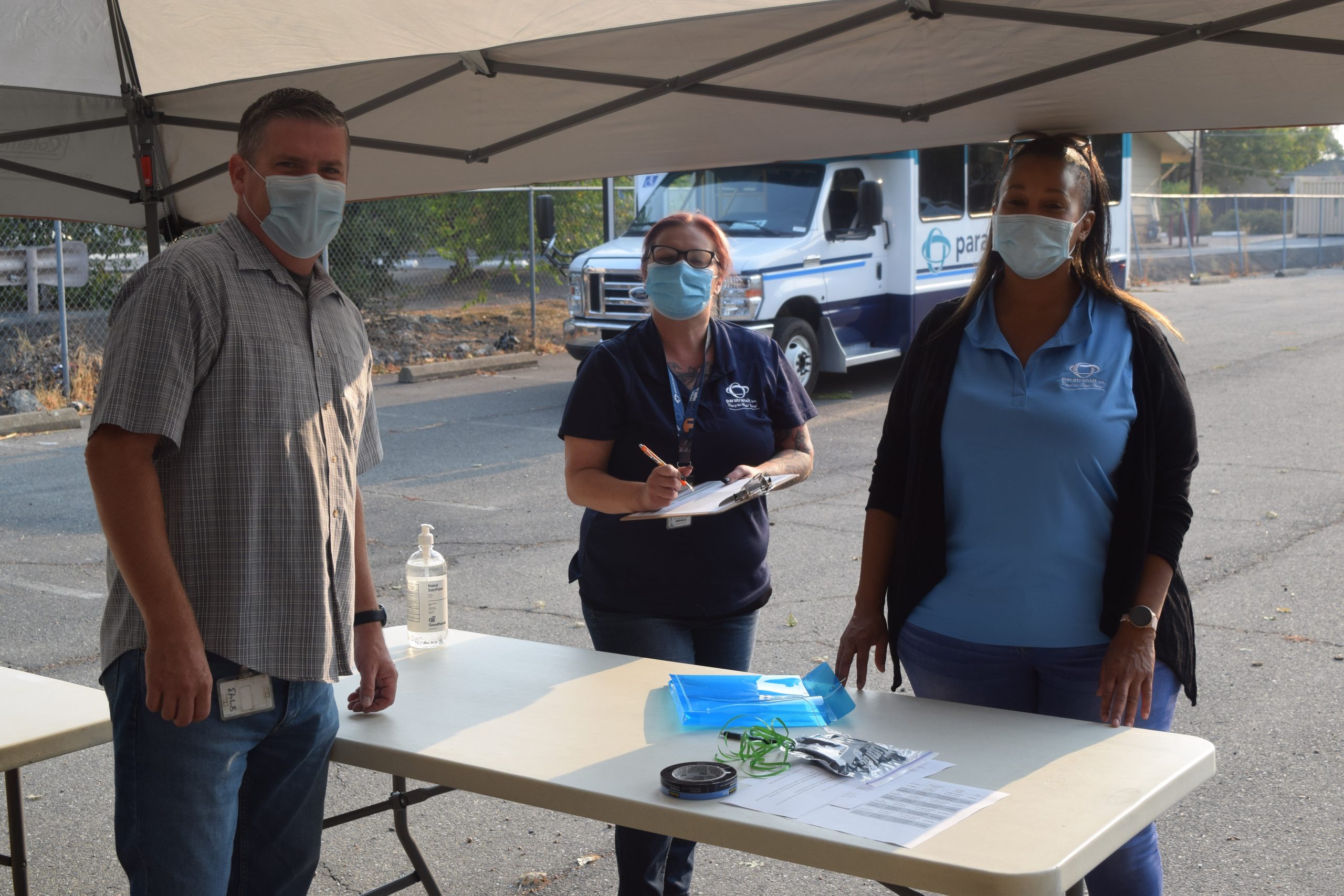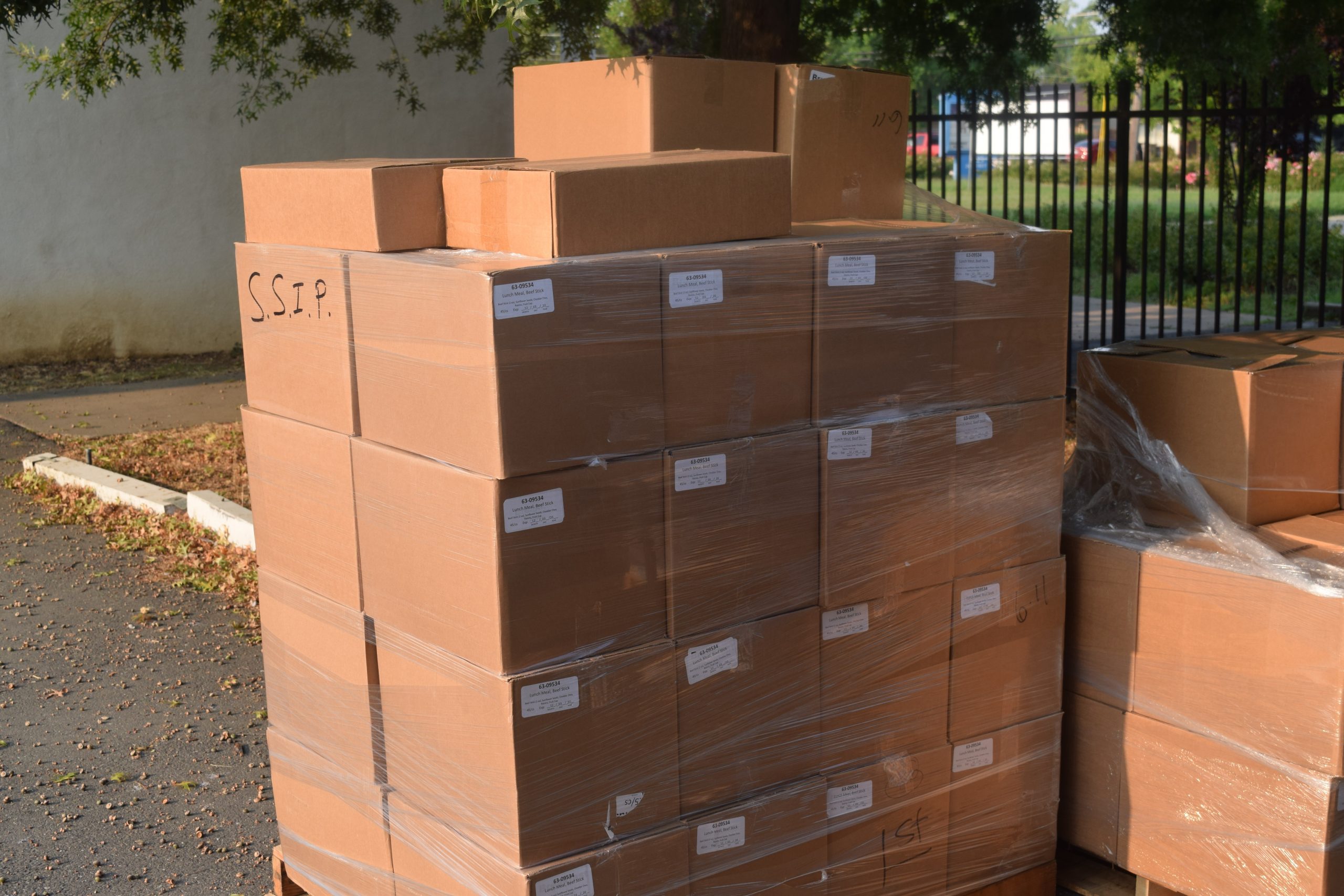 David Edgar, Executive Chef for Sacramento City Unified School District, briefed Paratransit employees; Jamila, Jessica and myself, on the how to provide breakfasts and lunches. When given the opportunity to distribute 2,500 individually wrapped meals to local families, it first appeared to be arduous task.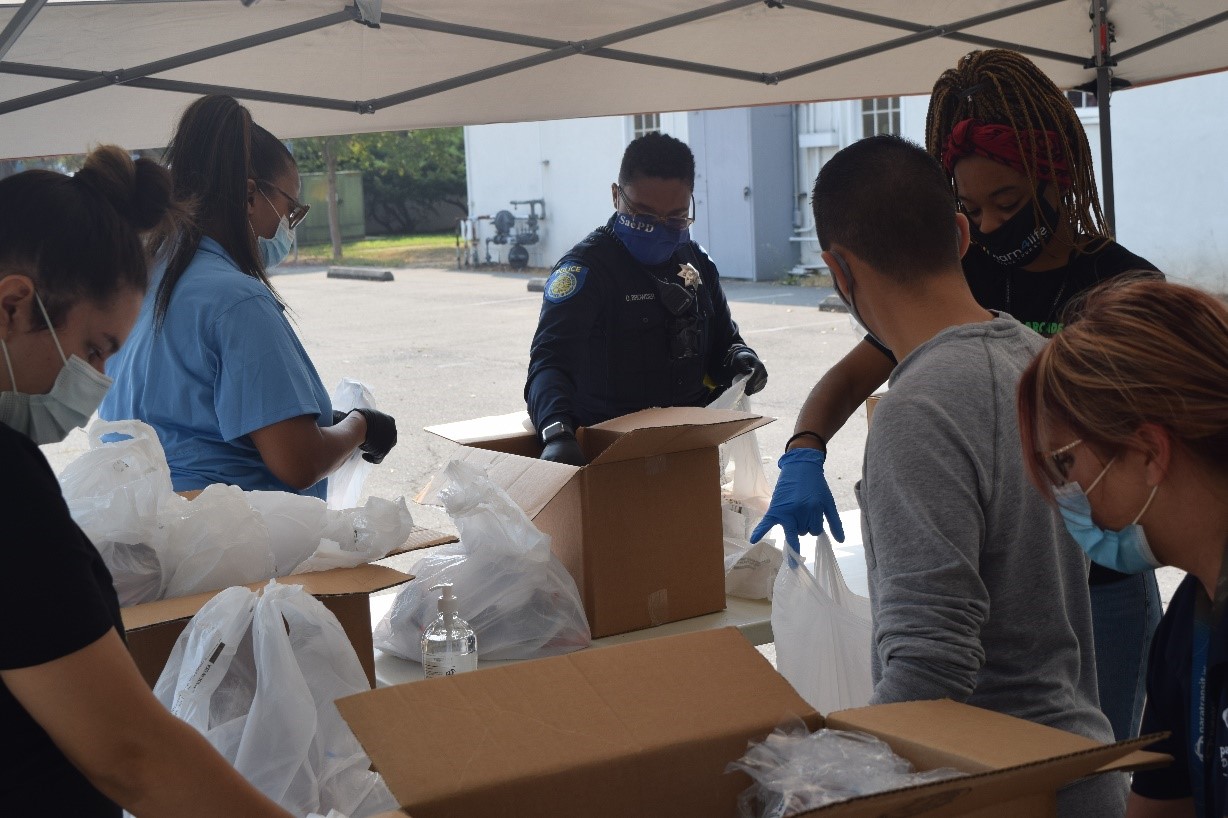 But we were not alone when it came to distributing these meals! Volunteers from around the city came together to assist. Mercedes Parker, a Youth Coordinator at Marconi Learning Academy, was a great help in packaging meals and giving support to the other volunteers. Officer Debrielle Browder of the Sacramento Police Department, worked hard carrying box after box of meals to families car-trunks and backseats.
Being able to socialize and contribute to the community means a lot right now. With a lot of people telecommuting and social distancing, It doesn't leave much room to properly get socialized. Being able to contribute by volunteering, is positive and safe way for the community to touch bases.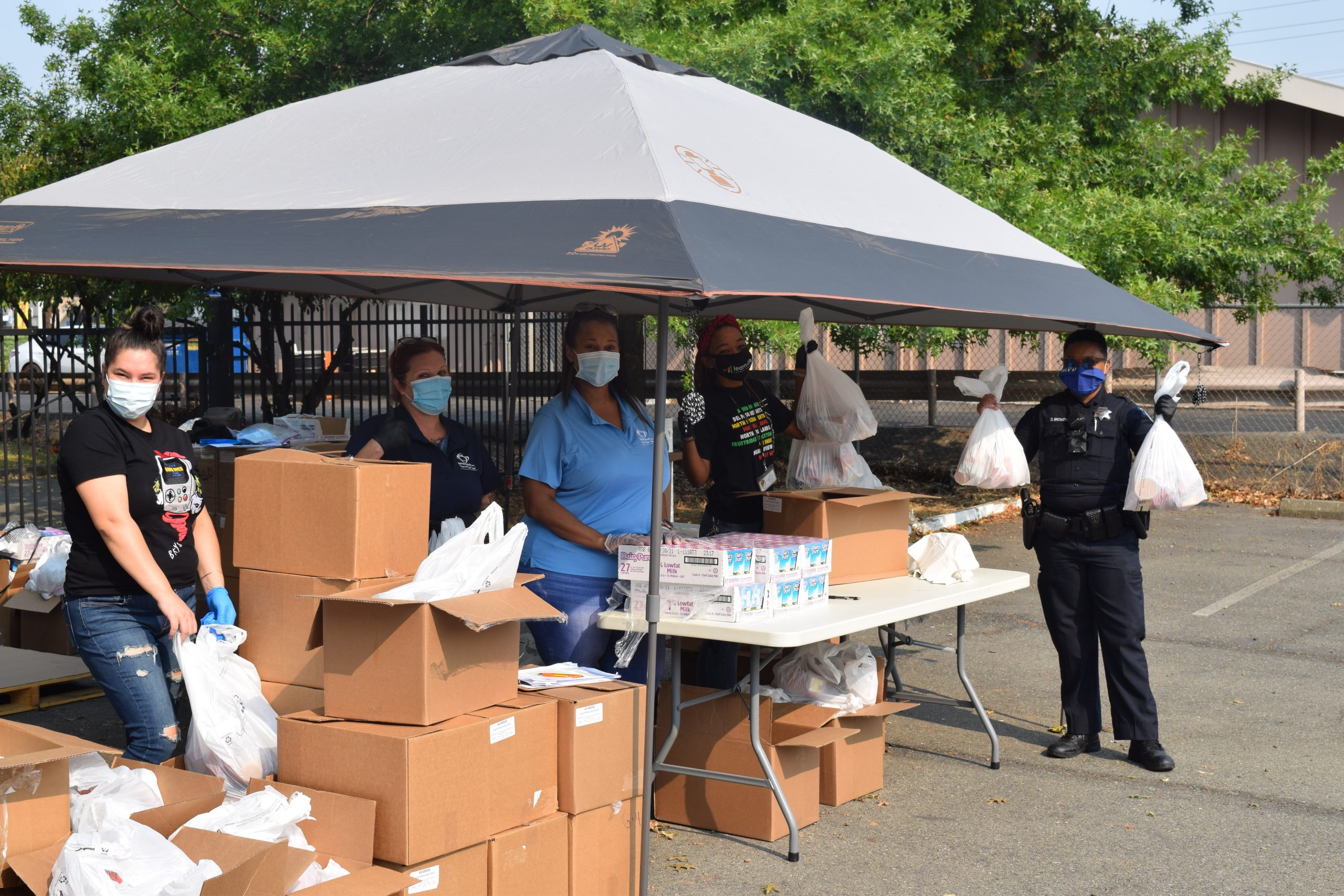 When it comes to volunteering, while you are helping others and being a part of your community, I think volunteering means a lot for self too! It is something that makes you feel accomplished and gives you an opportunity to pat yourself on the back. I always get excited when I get the chance to help out our Sacramento community. I mean, September is national Self-Improvement month!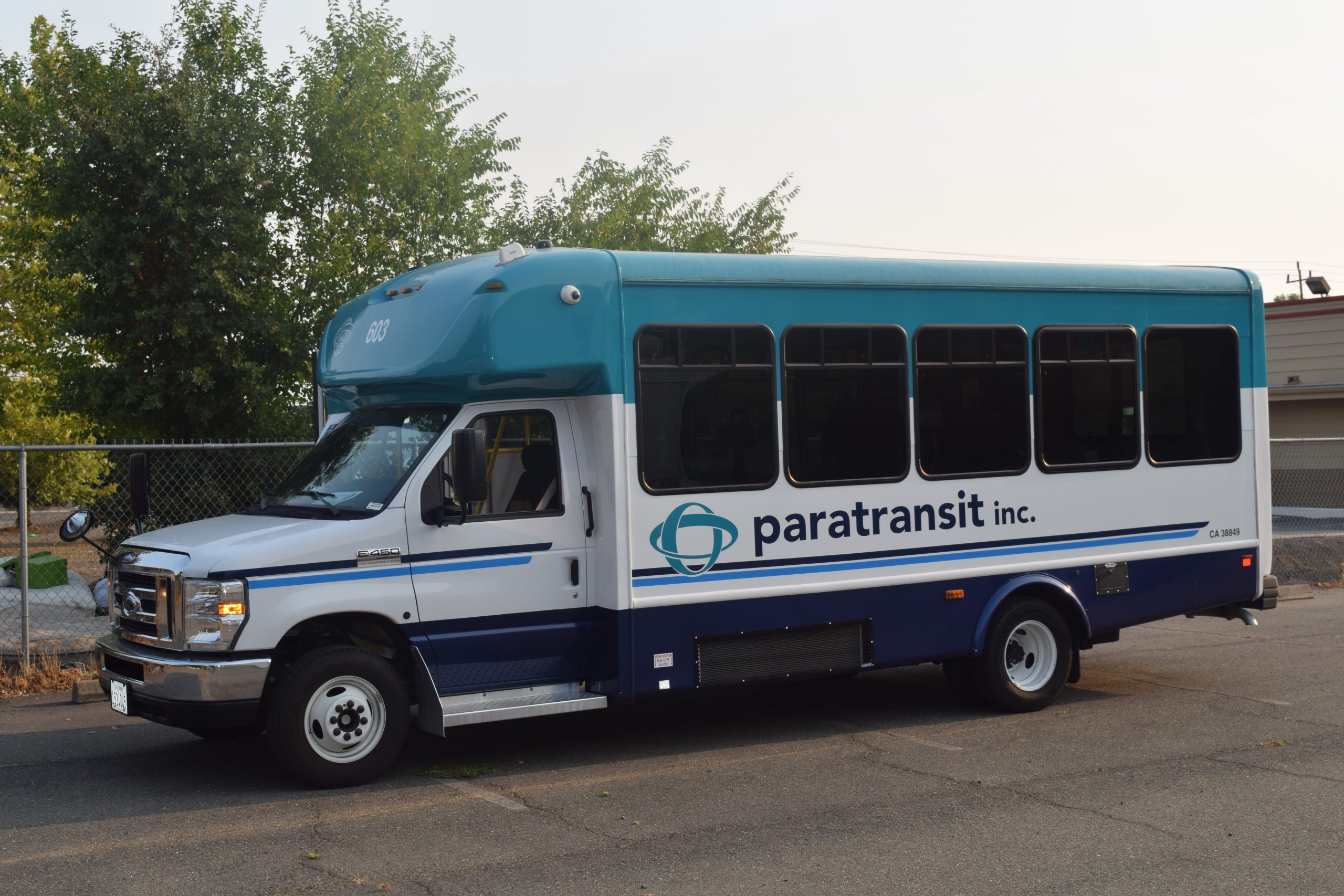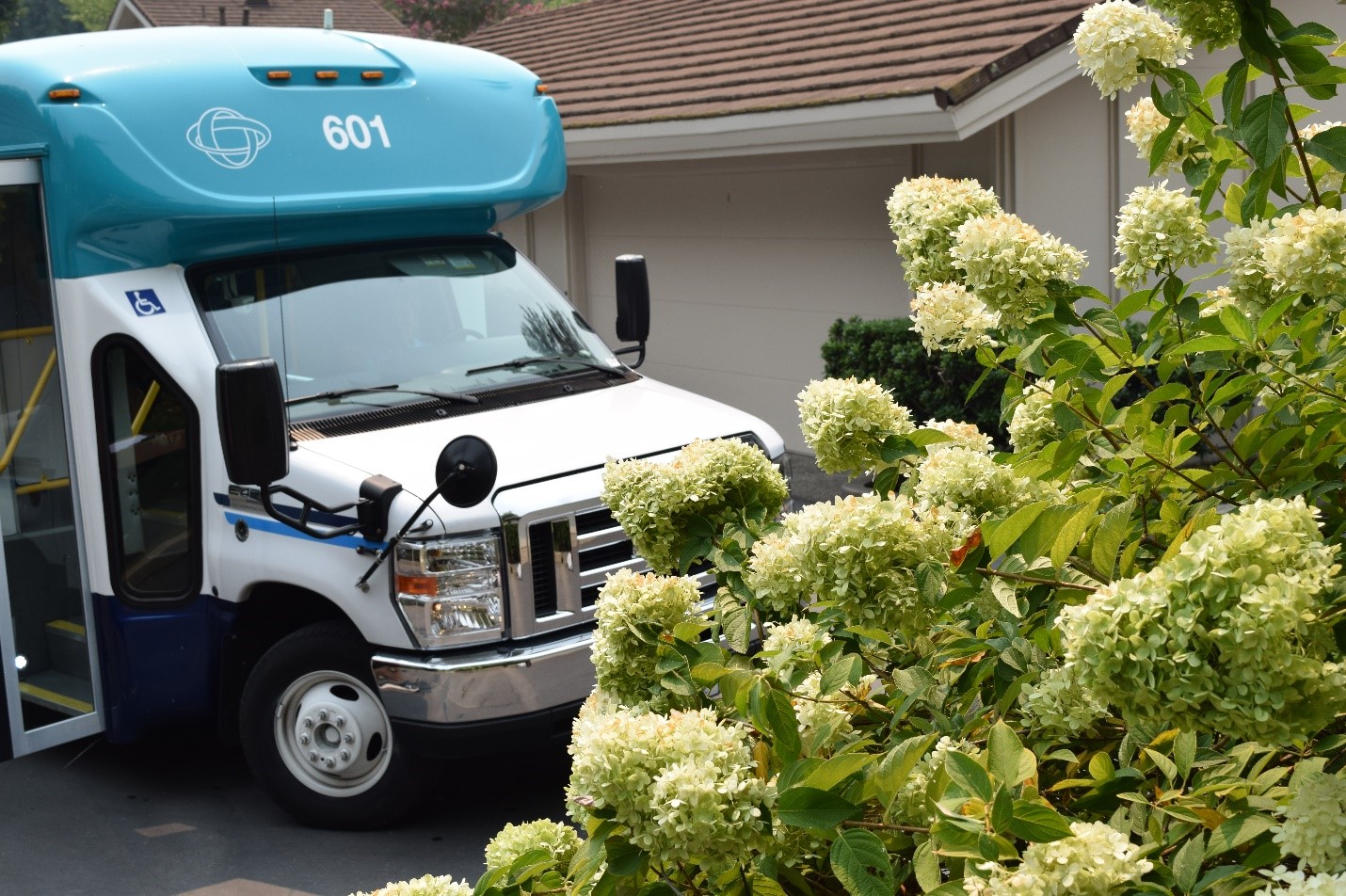 Welcome, and thank you for stopping in to read my first blog/post/article of Where's Wyatt! When I was first approached by Paratransit Inc. to start up this blog I was thrilled and excited to show off my hometown of Sacramento, California. If you're not familiar with our area, we are located in the northern region of the Central Valley in California.
With nicknames like River City, Farm to Fork Capitol and City of Trees, Sacramento lives up to the name. Being located at the intersection of the Sacramento and American River, there's a lot to do when it comes to cooling off, eating good food and enjoying the days.
The City of trees is not only a melting pot of beautiful cultures, delicious foods, diverse people and exciting events, but it's also my home. Born and raised here, I've become familiar with what the town has to offer over these 23 years, or so I thought…
–
Tis the Season
With 2020's Global Pandemic you would think California would catch a break. But from August to September, it's usually the time that California experiences our smoky fire season. With hot and dry winds pushing smoke all across the state, Sacramento is not excluded in feeling the effects of such unhealthy air.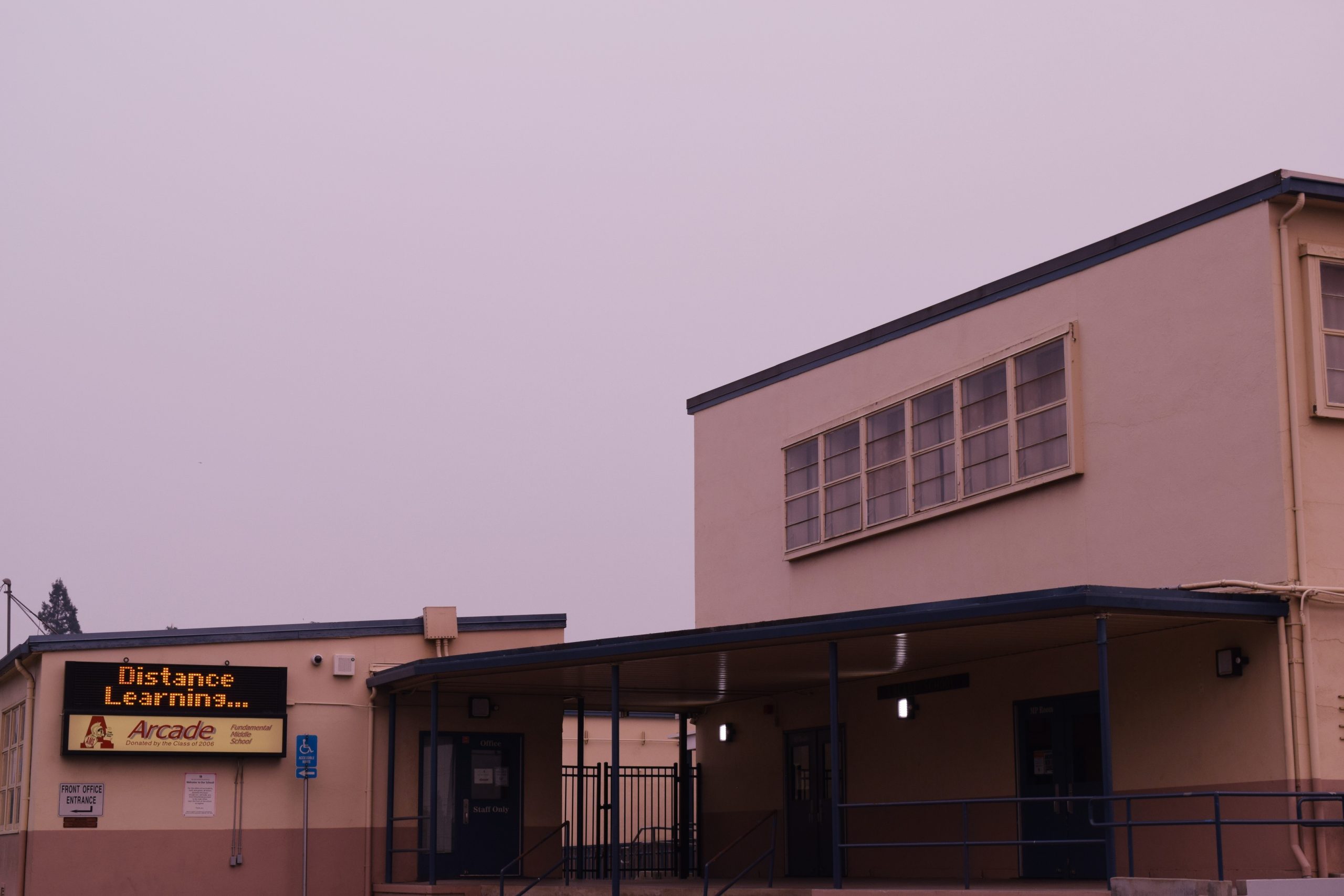 On April 24, 2020, Governor Gavin Newsom announced the launch of a first-in-the-nation "Great Plates Delivered" program, a meal delivery service for California's older adults.
While Great Plates provides essential economic stimulus to local businesses struggling to stay afloat during the COVID-19 crisis, they are also helping seniors and other adults at high risk from COVID-19 to stay home and stay healthy by delivering nutritious meals.
Paratransit drivers and volunteers from places like the City of Sacramento and Hands on Sacramento, are working together despite the unhealthy air conditions to provide delivery for these Great Plates to seniors.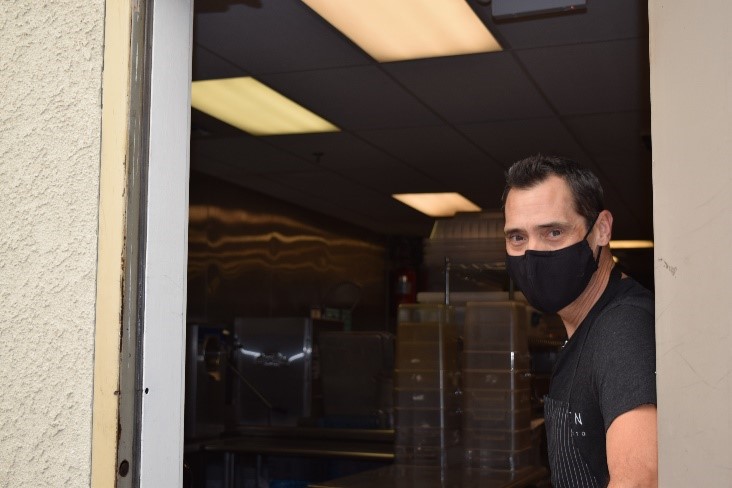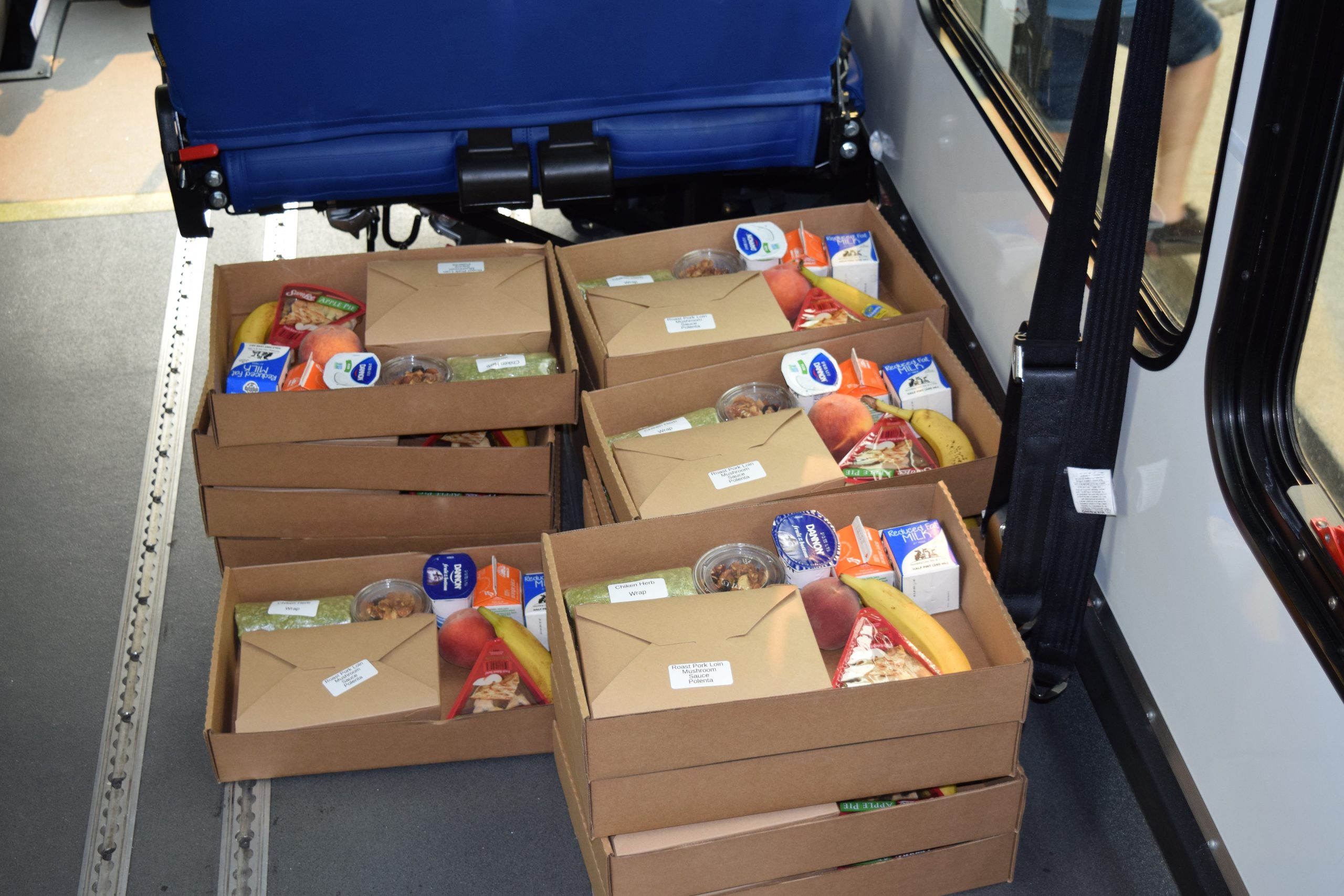 Selland's Market Café on Hurley and Howe, is one of the many restaurants in Sacramento participating in this local program. Paratransit drivers, volunteers and myself got to deliver 52 Great Plates to seniors across Sacramento in our one bus alone this last Friday!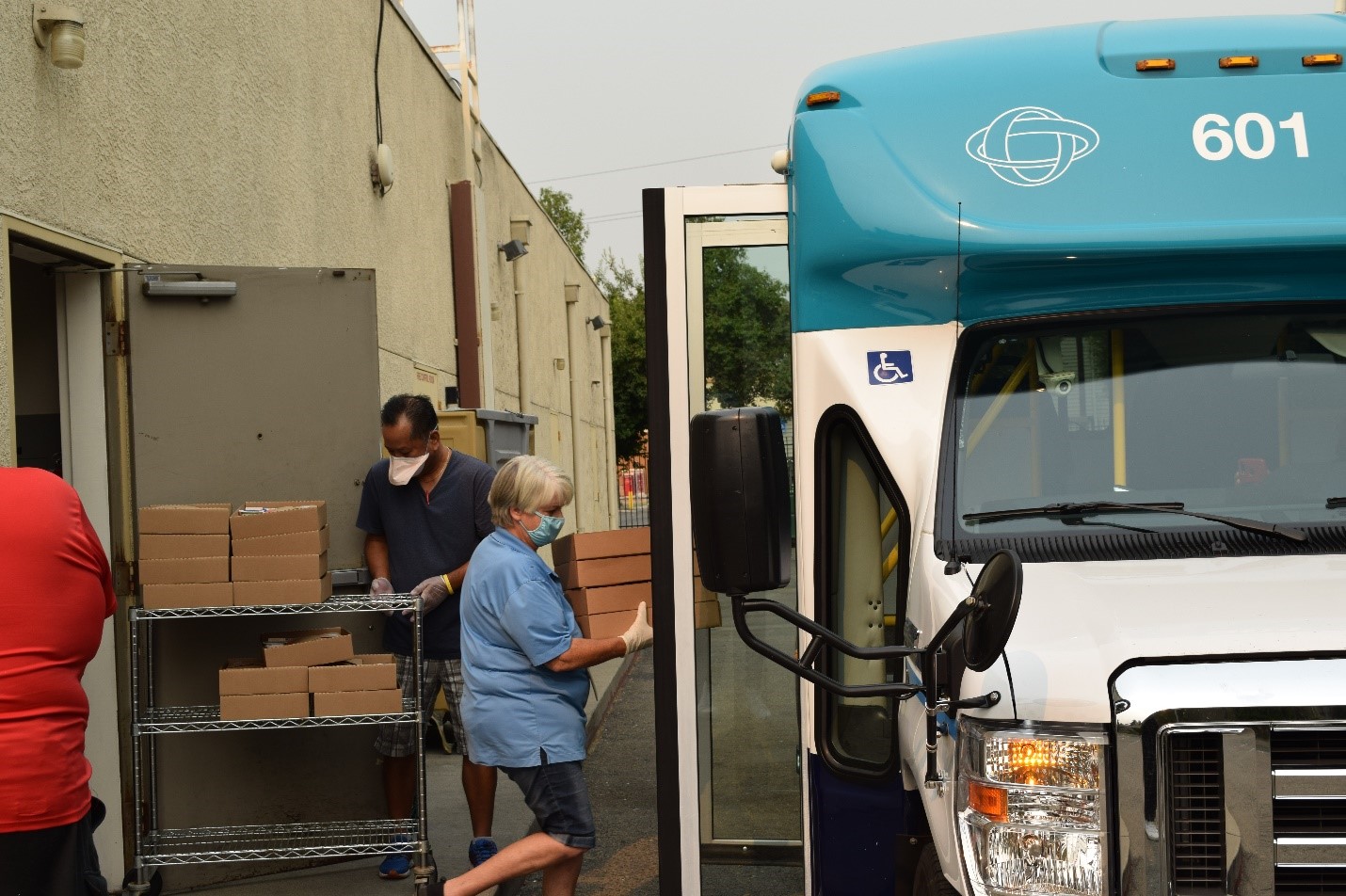 The contents of the plates can differ, depending on the local businesses they are derived from.
One thing I know for a fact is that each plate, regardless of its origin, is filled with a balanced and appetizing selection of foods. The plates can even be customized to recipients who are classified as having a gluten allergy, lactose intolerance, and low-sodium requirements.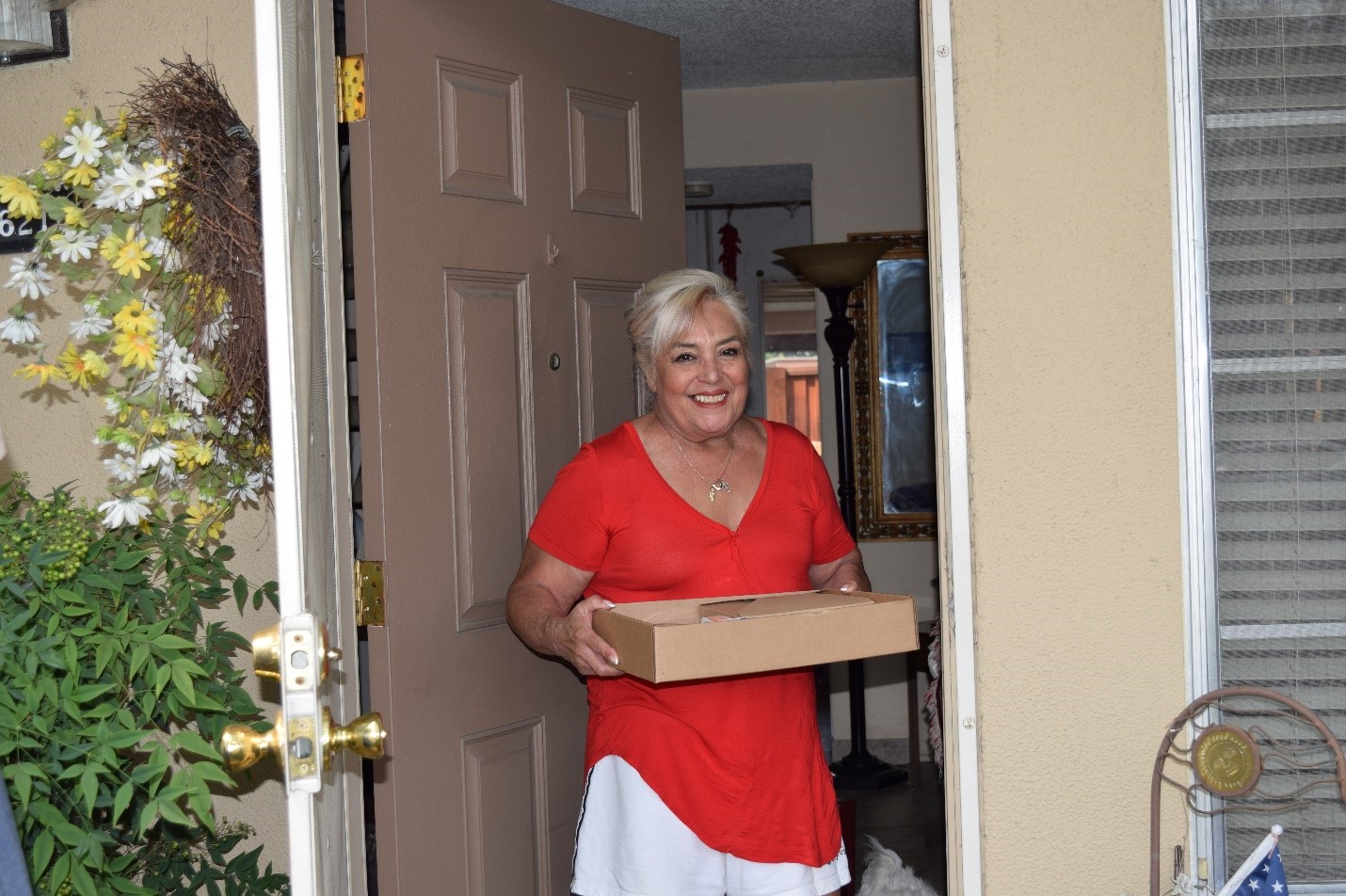 When we are on the road and delivering these meals to our elderly population, Paratransit Inc. did remind me to be safe while on the road.
Whenever the buses are getting fueled/serviced, service assistants sanitize frequently touched services, including the steering wheel, dashboard, handrails, and seats.
When I am volunteering to work with Great Plates Paratransit always provides proper PPE (personal protective equipment) to protect myself, the drivers and volunteers.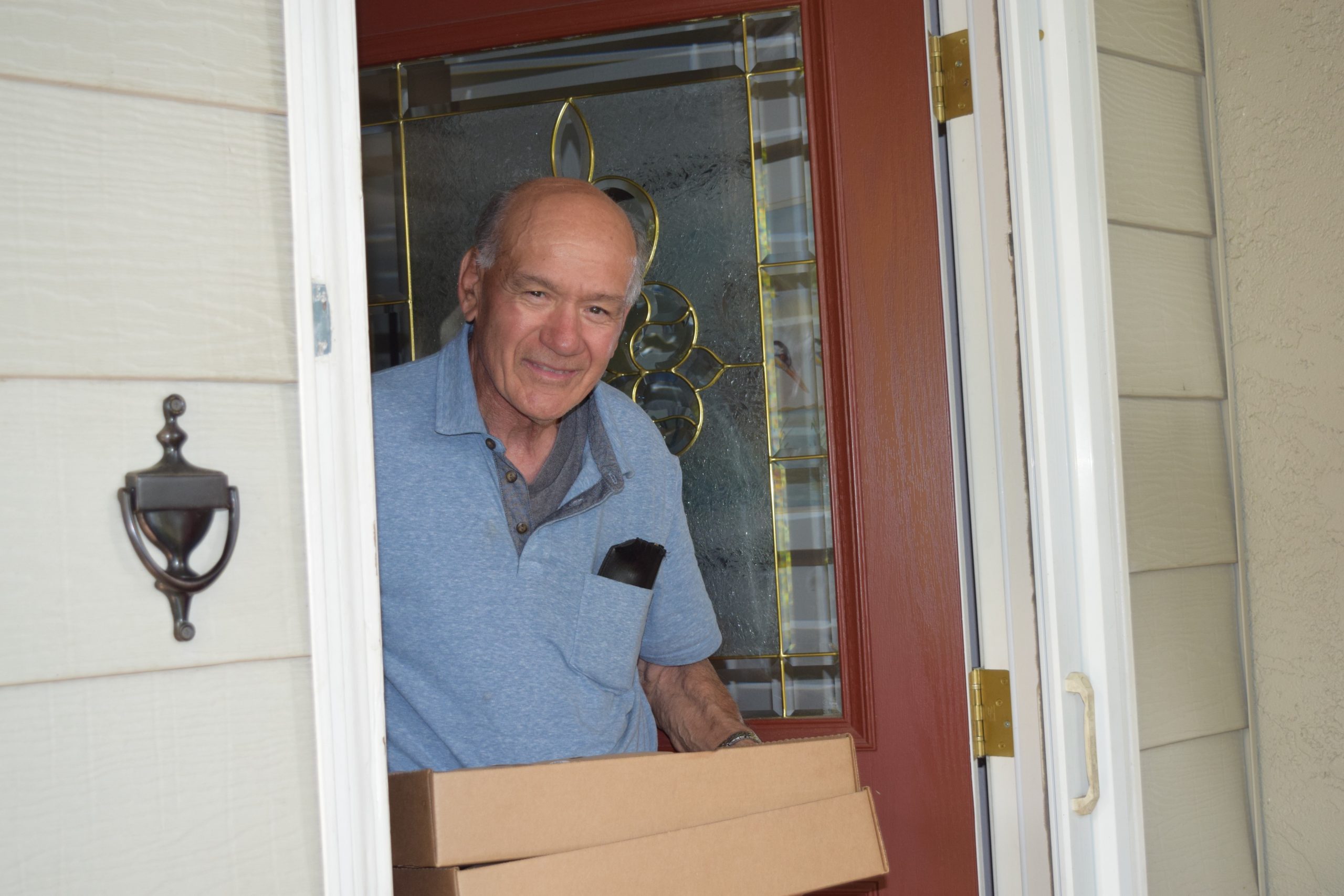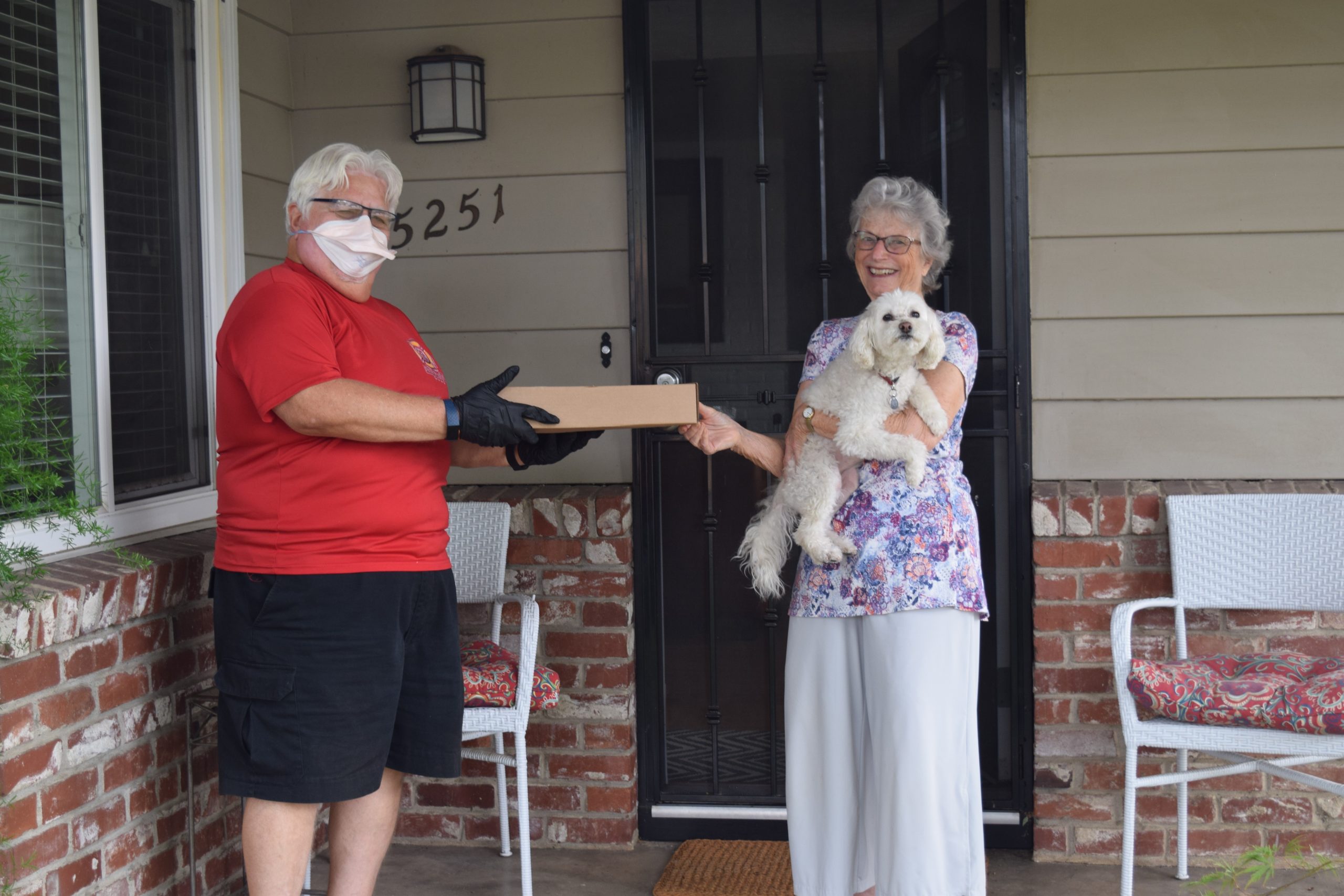 Being able to ride with the Paratransit vehicles and deliver these meals makes me feel as though I'm contributing my time in a positive way!
–
Where To Next
Riding around Sacramento is something I actually really enjoy. you get to experience the community that normally you would just pass by If you were to be riding in your own personal vehicle.
Every so often, I end up not leaving myself enough time and missing connections. But once again, it's an opportunity to hang out in your community and find your next place for lunch!
Using public transportation, highlighting the community, and documenting what I see along the way hopefully will not just be exciting for me, but also for you as a reader!
I will be making posts that focus on what I see and experience In Sacramento. Apart from what I see, I want to show you folks how I'm getting there and what's along the way.
As Ralph Waldo Emerson once said, "It's not the Destination, It's the Journey."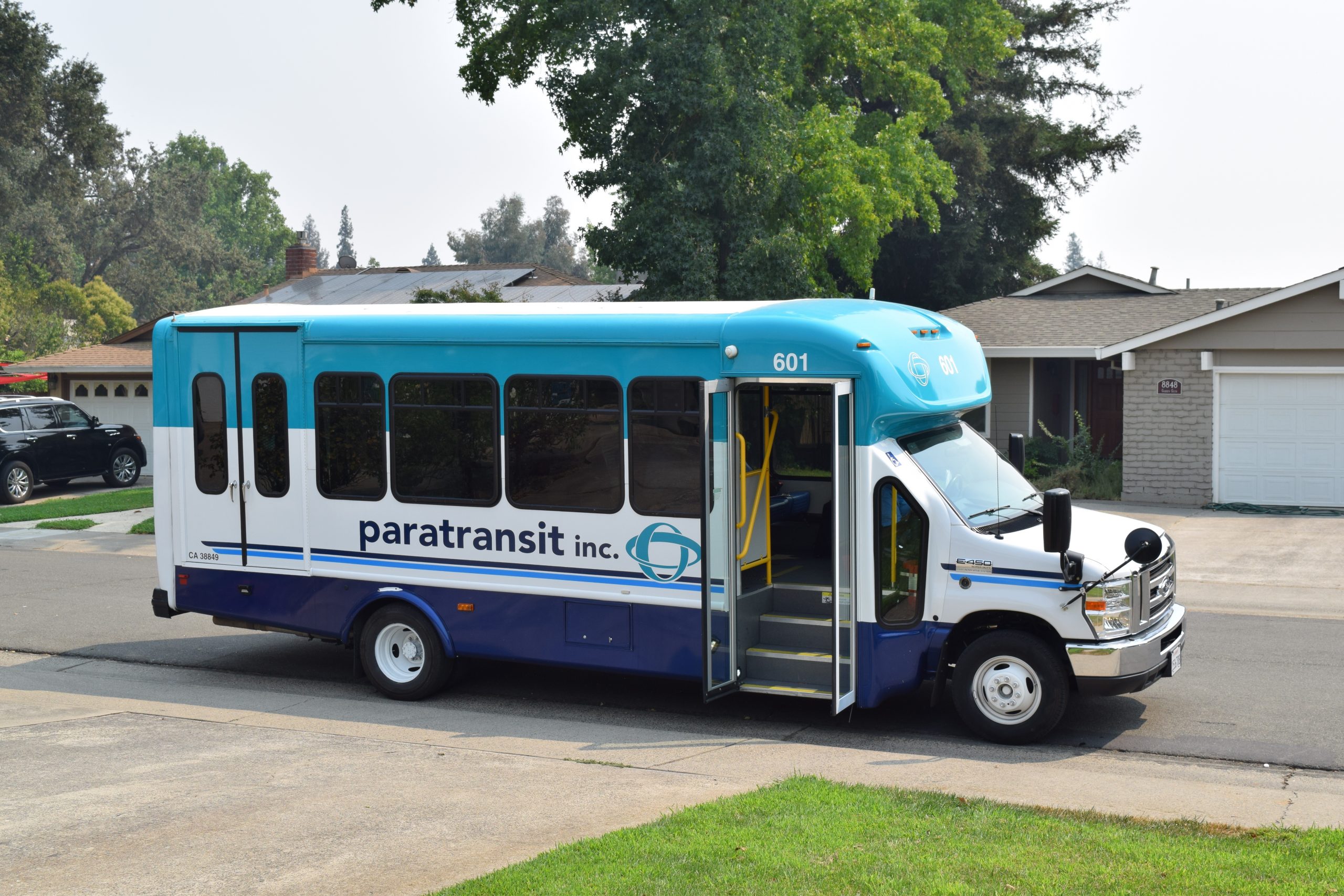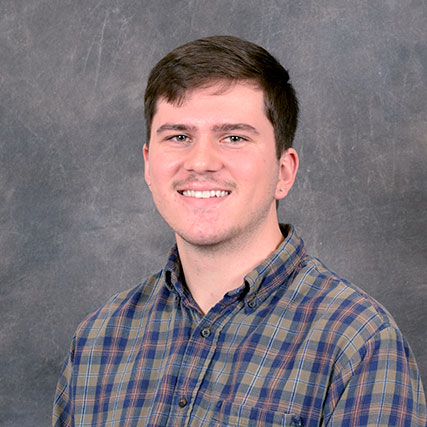 Wyatt M.
"Where's Wyatt?" is a new blog series from Paratransit, Inc. focusing on a young Sacramento native as he navigates his hometown through public transportation. Each edition will highlight options that local young people can learn all about in the Youth Travel Training program offered for free by Paratransit, Inc. We welcome you to join us on Wyatt's journeys and to share his blogs with your friends!