Since Paratransit Inc.'s historic role in the passage of AB 120 in 1979, providing leadership as Consolidated Transportation Service Agency (CTSA) is always foremost in fulfilling our organization's mission. Here are just a few of our local CTSA partners.
Easter Seals
Easter Seals offers help, hope and answers to children and adults with disabilities and their families in the United States and Australia, and through our global partners in Puerto Rico, Canada and Mexico. We are the leading non-profit provider of services for individuals with autism, developmental disabilities, physical and mental disabilities, and other special needs. Easter Seals also provides critical community-based supports and services to military service members, veterans, their families and families of the fallen.
Health For All
Health for All is a non-profit organization designed to help frail elderly stay independent or restore and maintain optimal functioning capacity. The Adult Day Health Care Centers offer multi-disciplinary teams of professional service providers who conduct comprehensive assessments of each of the participant's health and social needs.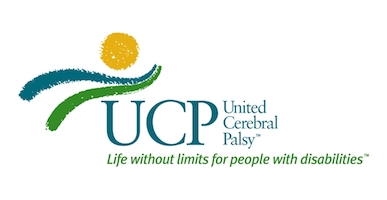 United Cerebral Palsy
United Cerebral Palsy provide services such as housing, physical therapy, assistive technology training, early intervention services, individual and family support, social and recreational programs, community living, state and local referrals, employment, employment assistance and advocacy
Developmental Disabilities Service Organization
From two sites in Sacramento and one site in Stockton, Developmental Disabilities Service Organization is an award-winning nonprofit that annually provides 400 adults with disabilities the opportunity to experience independence, job training, employment, physical education, visual and performing arts, life skill building, social interaction, active participation in the community, nurturing relationships and more.
Sutter Senior Care PACE
Sutter Senior Care PACE is a non-profit health plan exclusively for frail older adults. Sutter Senior Care's model of care is known as the "Program of All-Inclusive Care for the Elderly" or PACE. The PACE model has been recognized as the most appropriate model of comprehensive care for the frail elderly population.
Elk Grove Adult Community Training
The mission of the Elk Grove Adult Community Training program is to provide for the equality, dignity, and fulfillment of rights of all program participants through a community based program providing opportunities for individual choice in community and employment environments
Elk Grove Adult Community Training, Inc. (EGACT) is a non-profit organization that provides education and training for adults with developmental disabilities.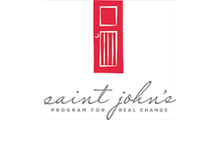 Saint John's
Saint John's is for the woman who wants to make the leap. Who will fight the pervasive influence of homelessness, poverty, and abuse. Who will make an empowered decision to rise up and become a productive community member. Who understands, unequivocally, that the decision to create a better life – for herself and for her family – rests entirely on her.
ACC
ACC promotes the general welfare and enhances the quality of life of older adults by providing a comprehensive array of culturally appropriate health and social services. ACC owns and operates ACC Care Center, a 99-bed skilled nursing facility, ACC Greenhaven Terrace, a 146 apartment independent living and 27 apartment assisted living apartments, ACC Programs, where ACC Rides provides 4,000 one-way rides each month in Sacramento County, and Meals on Wheels by ACC, the Sacramento home delivered and congregate meal program for seniors.

Eskaton
Eskaton offers the options needed to lead an independent lifestyle along with the convenience and assurance of support, if needed. Residents appreciate a full complement of hospitality-style amenities, housekeeping and transportation services.