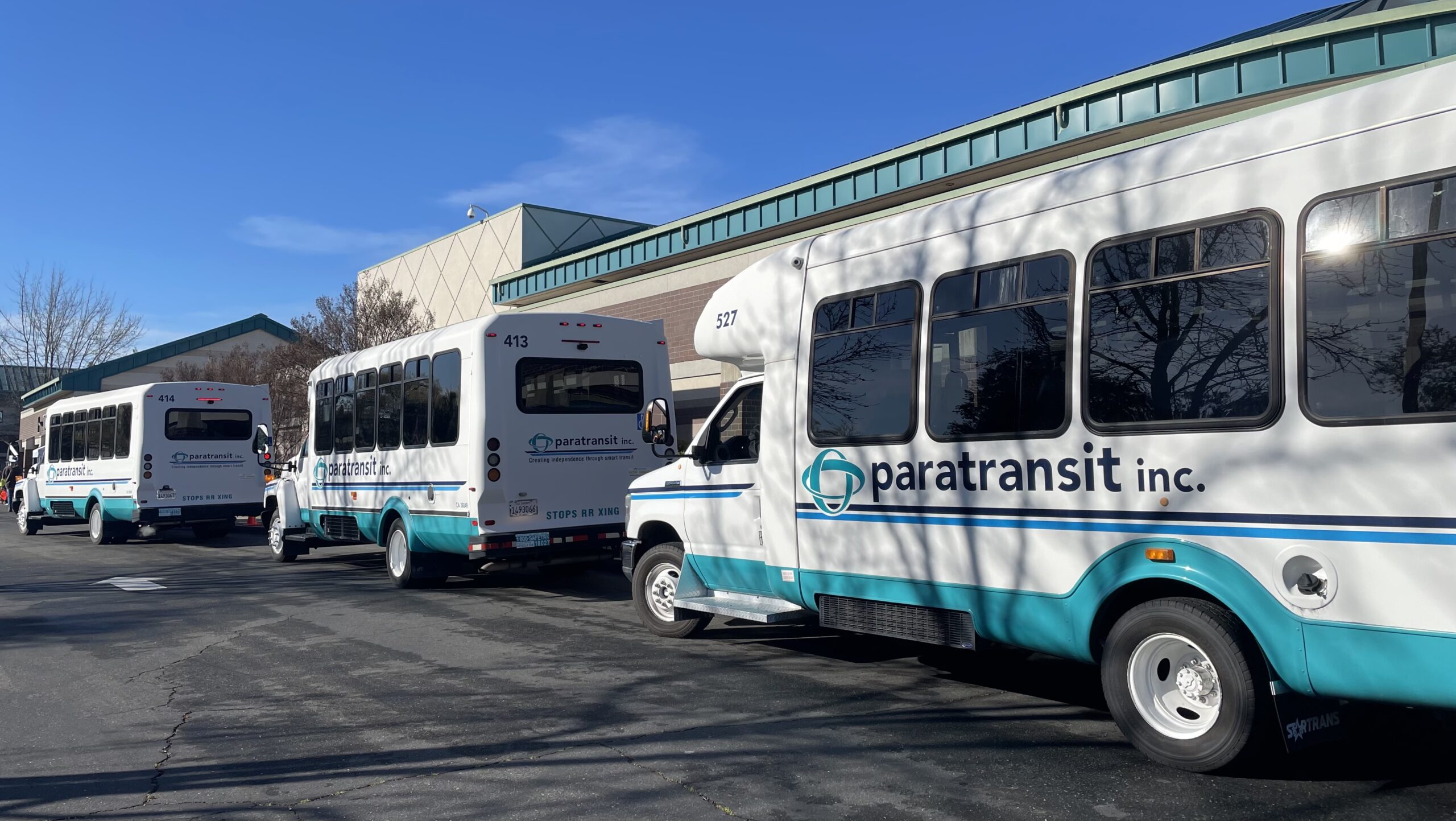 As people worldwide receive Covid-19 Vaccinations, we as a community in Sacramento are slowly closing the gap and seeing great strides as people receive their vaccines against Covid-19.
On a cool March morning, I arrived at Natomas High School to help direct traffic for people who were there to receive the vaccine. It was an exciting day with a massive turn-out of eligible participants, nurses administering the vaccines, news stations and other volunteers!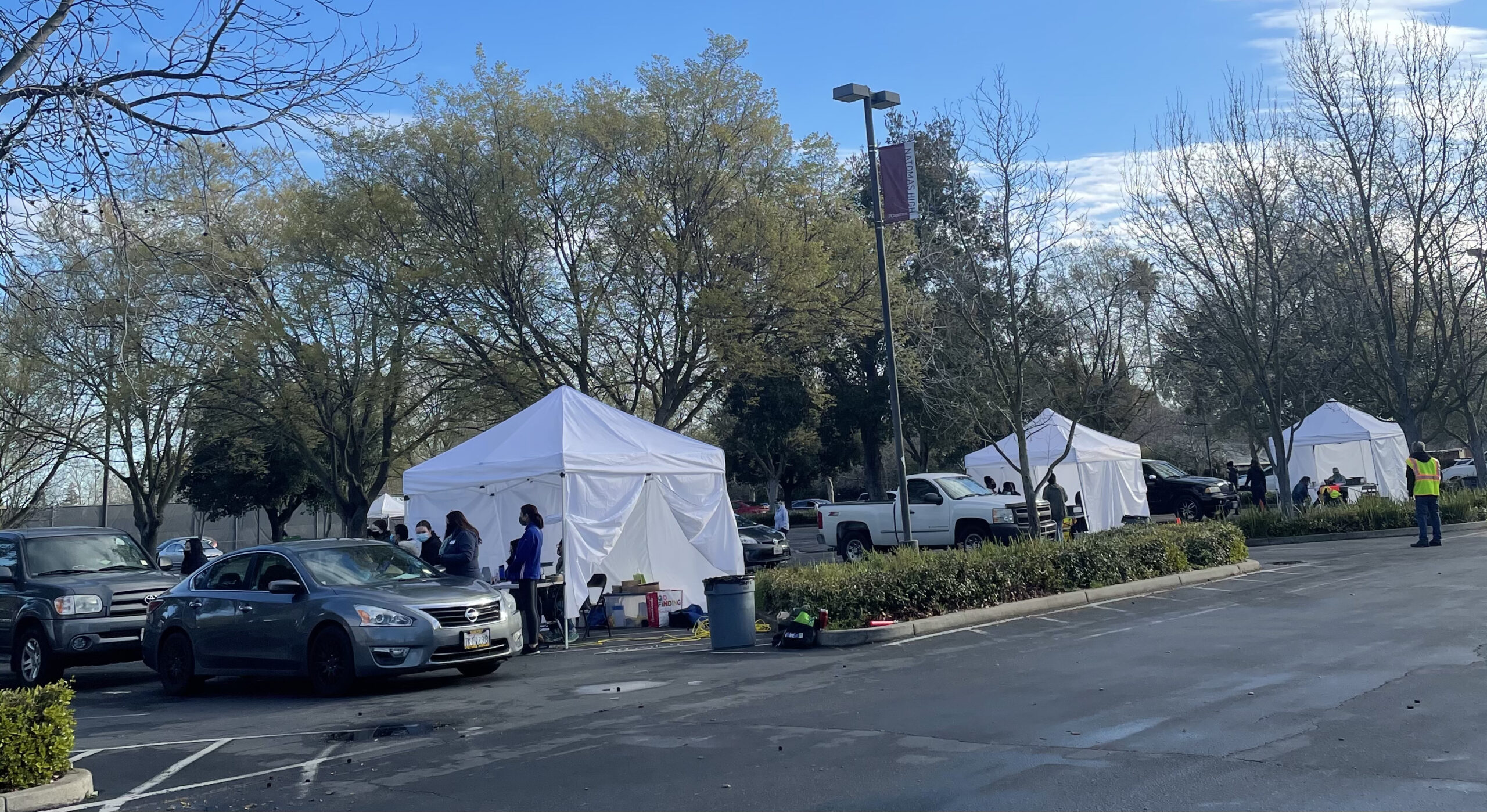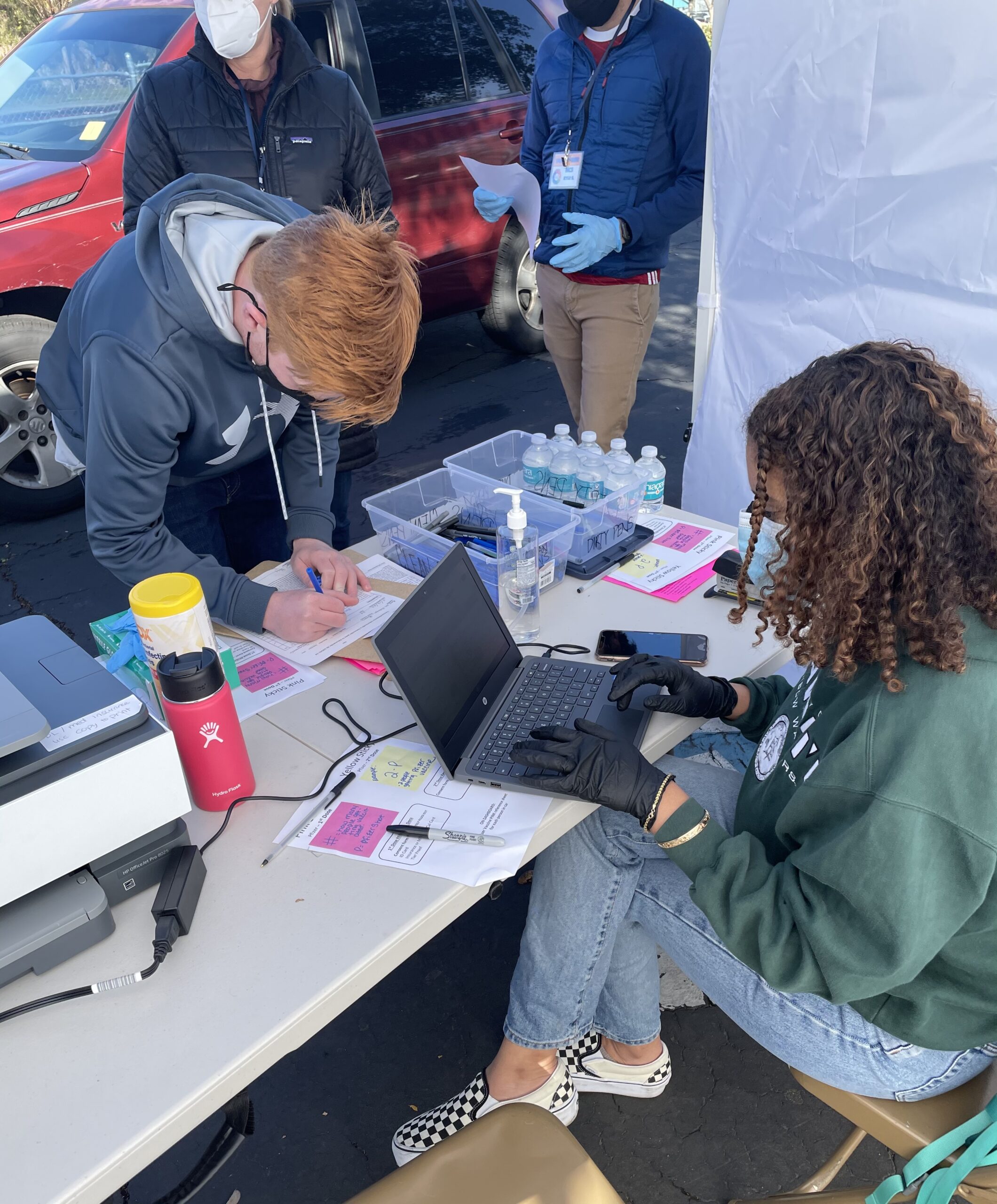 Together with hard-working volunteers, Paratransit Inc. staff guided hundreds of eligible individuals in their vehicles to begin the process of receiving the vaccine. The community volunteers checked in the eligible participants who drove safely in their cars. Once checked in, Paratransit helped direct all vehicles into neatly ordered rows, where nurses met the participants at their car windows to administer the Covid-19 Vaccine.  
While volunteering, I was overjoyed and amazed at the sight of hundreds of nurses administering Vaccines. Seeing all the faces of the community coming together and working together was truly inspiring!
Fox 40 and KCRA came out to document this historic event. Paratransit Inc.'s Chief Executive Officer, Tiffani Fink, gave interviews regarding Carefree Senior Living at North Natomas and what Paratransit Inc.'s role is in providing transportation. Fox40 and KCRA have posted articles/videos that mention Paratransit and all the hard work implemented for these vaccination sites. The community has come together through coordination and outreach to provide support to vaccination sites like Natomas High School. Through these efforts, the public is now receiving vaccinations in an efficient and organized way!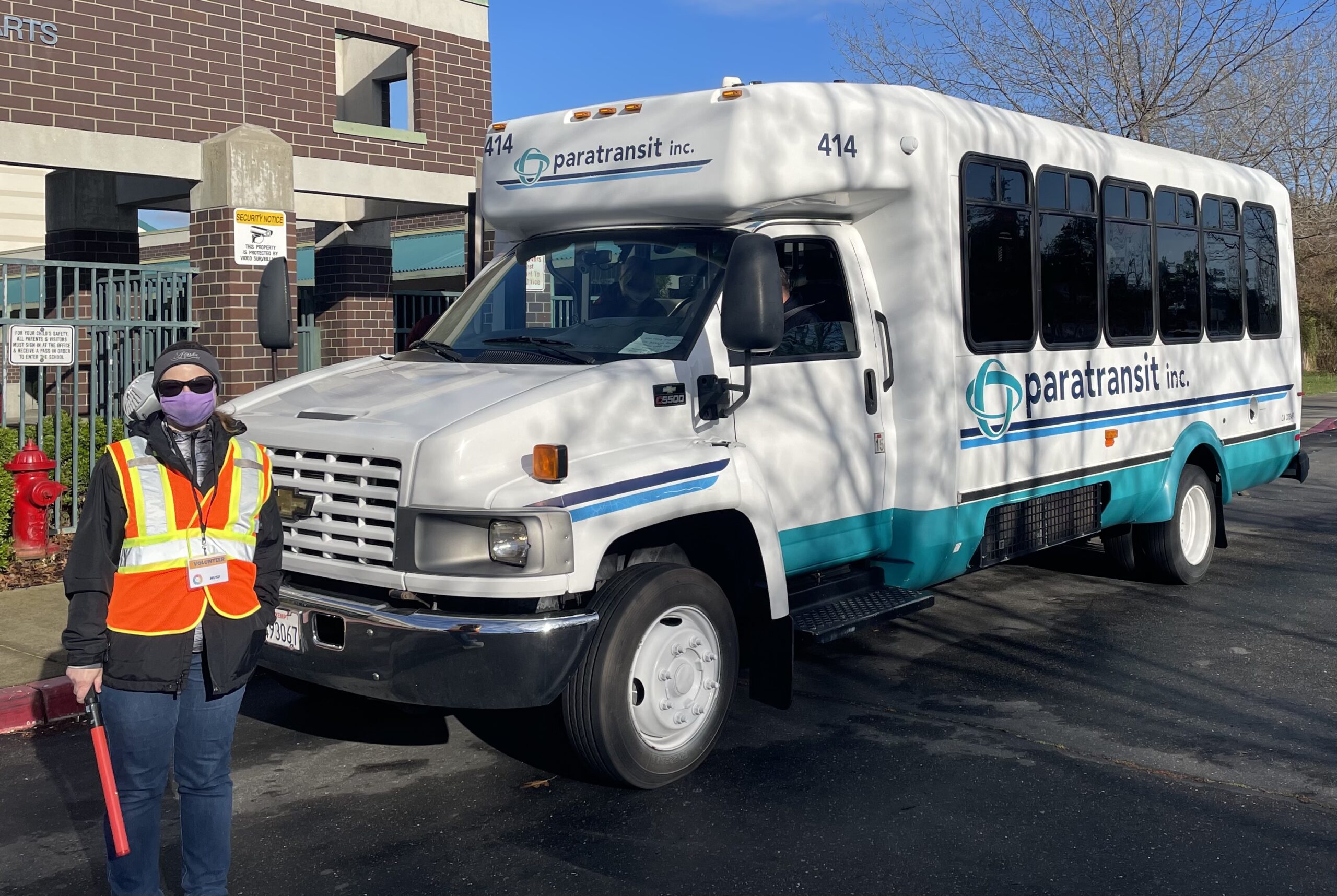 Paratransit Inc. being the personality that we are, has proudly helped over 100 seniors from the Carefree Senior Living at North Natomas. Paratransit utilized their buses and employees to take Carefree residents to Natomas High School to receive their doses for the Covid-19 Vaccine.
 The process was set up in such a way that seniors did not have to leave the bus to receive their vaccination. Nurses boarded the bus to administer the injections and carefully monitored everyone for 15 minutes before the residents were taken back to Carefree. 
KCRA anticipates that at least 200 seniors are expected to receive their first doses of the COVID-19 vaccine by mid-March. Carefree Living expects all its residents who want to get vaccinated to receive their second doses by mid-April. Thanks, Paratransit and volunteers, for assisting the community in such an impactful way! #paratransitstrong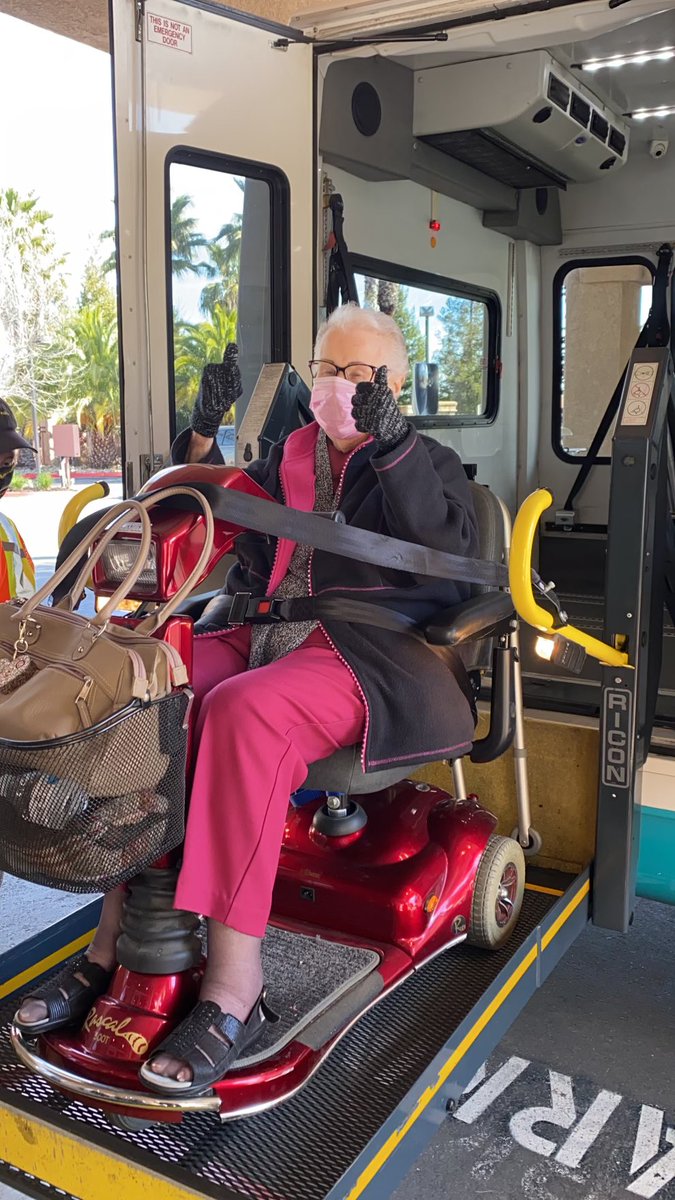 By the end of my volunteer shift, I was fortunate that I, too, received my first dose of the Covid-19 Vaccine. It was fast and easy, and I am excited to be doing my part in keeping myself, my family, friends and the community safe. 
Am I Eligible to receive the Vaccine?
If you are wondering whether you are eligible for the  Covid-19 Vaccine, you're probably not alone. 
The State of California has created a website myturn.ca.gov to help you to determine when you're eligible for receiving the Covid-19 vaccine. After answering a few questions, you can view your eligibility. If eligible, you can make an appointment and schedule your vaccination online!
Everyone in California will have an opportunity to get vaccinated against COVID-19 at no cost. But vaccinations are limited in supply. California is starting with groups of individuals who are considered more high risk, like people with a higher chance of exposure to Covid-19 and people 65 years of age or older.
On top of myturn.ca.gov, saccounty.net has current information regarding vaccines, Covid-19 media releases and Covid-19 Vaccination schedules. Through this website, you'll see visual graphics that go down in tiers indicating which industry/group of individuals in the workforce are eligible to receive vaccinations. This website also provides several vaccine site locations in Sacramento. Just make sure to call ahead of time when scheduling your appointment time. At this time, walk-ins are not allowed. Make your reservation over the phone or online for whichever location you decide to choose!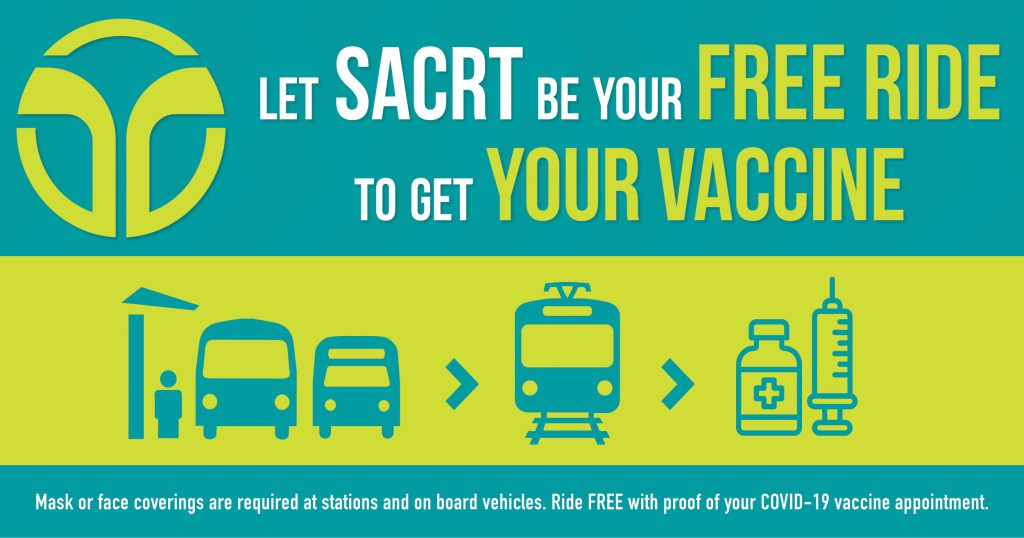 Do you need to get to your scheduled Covid-19 Vaccine appointment? 
Beginning March 1st, Sacramento Regional Transit started offering free transit rides to Vaccine appointments. 
This includes all vaccination sites in Sacramento county within Sacramento Regional Transit's service area, including hospitals, pharmacies and other immunization sites.
To ride free, customers need to show a COVID-19 vaccine appointment confirmation in the form of an email, text or vaccine card, which will serve as valid fare only on the date noted in the appointment confirmation. 
This includes services for SacRT's buses, light rail, Folsom Stage Line, SmaRT Ride or SacRT GO services. When boarding a bus, show the operator either a printout or screenshot on your smartphone or have the confirmation of appointment ready to show the fare inspector when riding light rail.
If you are interested in learning how to ride public transportation or get to your vaccine appointment Paratransit offers specialized one-on-one Travel Training programs that gives you the confidence to ride independently! If you would like more information on Travel Training, please visit my previous post, AmeriCorps and Travel Training, or visit us online at www.paratransit.org.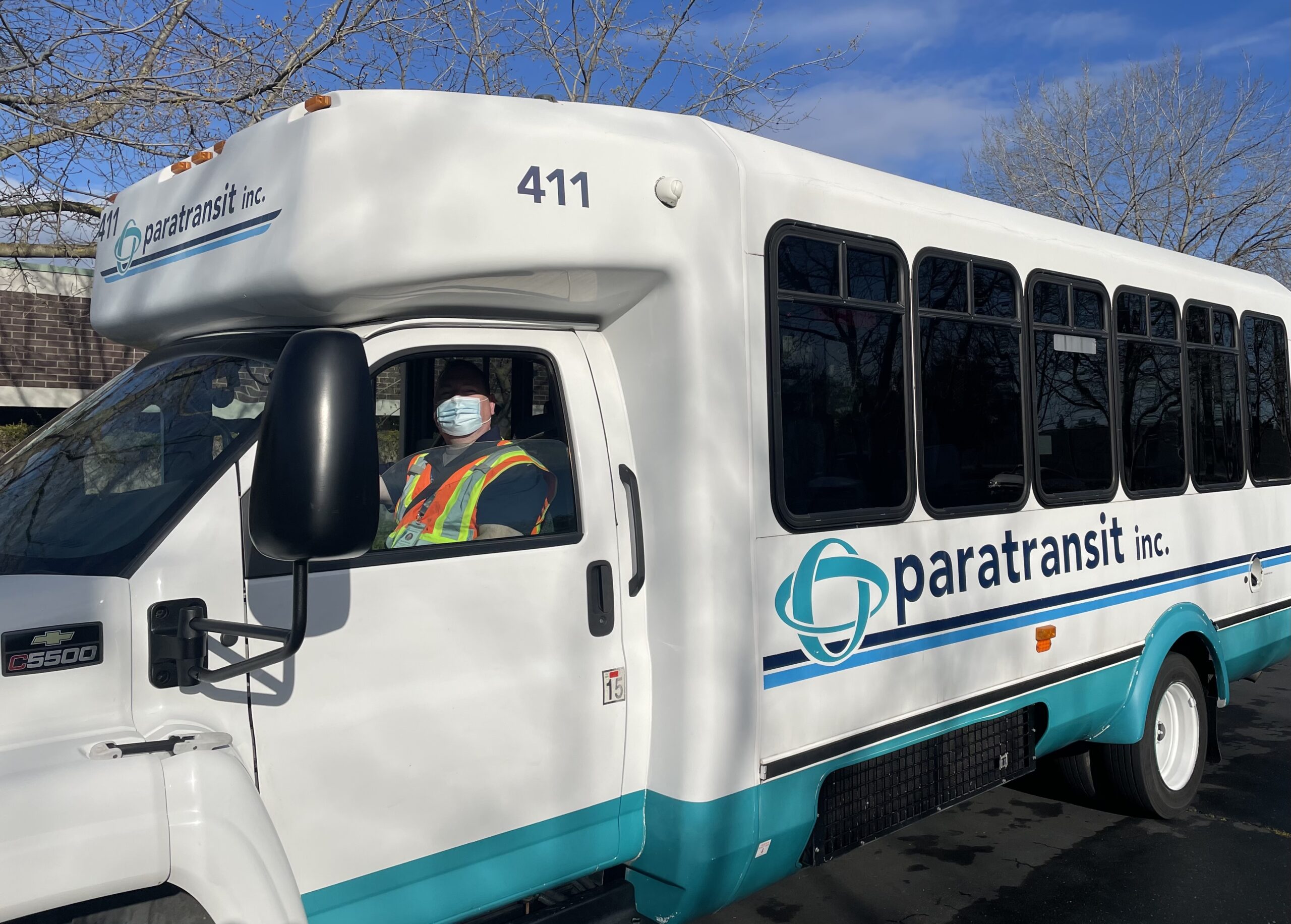 Once I receive the Covid-19 Vaccine, you may be asking yourself, do I still need to wear a mask? 
For the time being, the answer is yes. Wearing is caring; although wearing a mask can be a little uncomfortable at times, continuing to wear them will keep you and others who are considered high risk safe. 
By receiving the Covid-19 Vaccine, social distancing, and wearing face-cloth coverings, we can see an end to this pandemic!
As Always, thanks for reading ☺
Until next time readers! #paratransitstrong