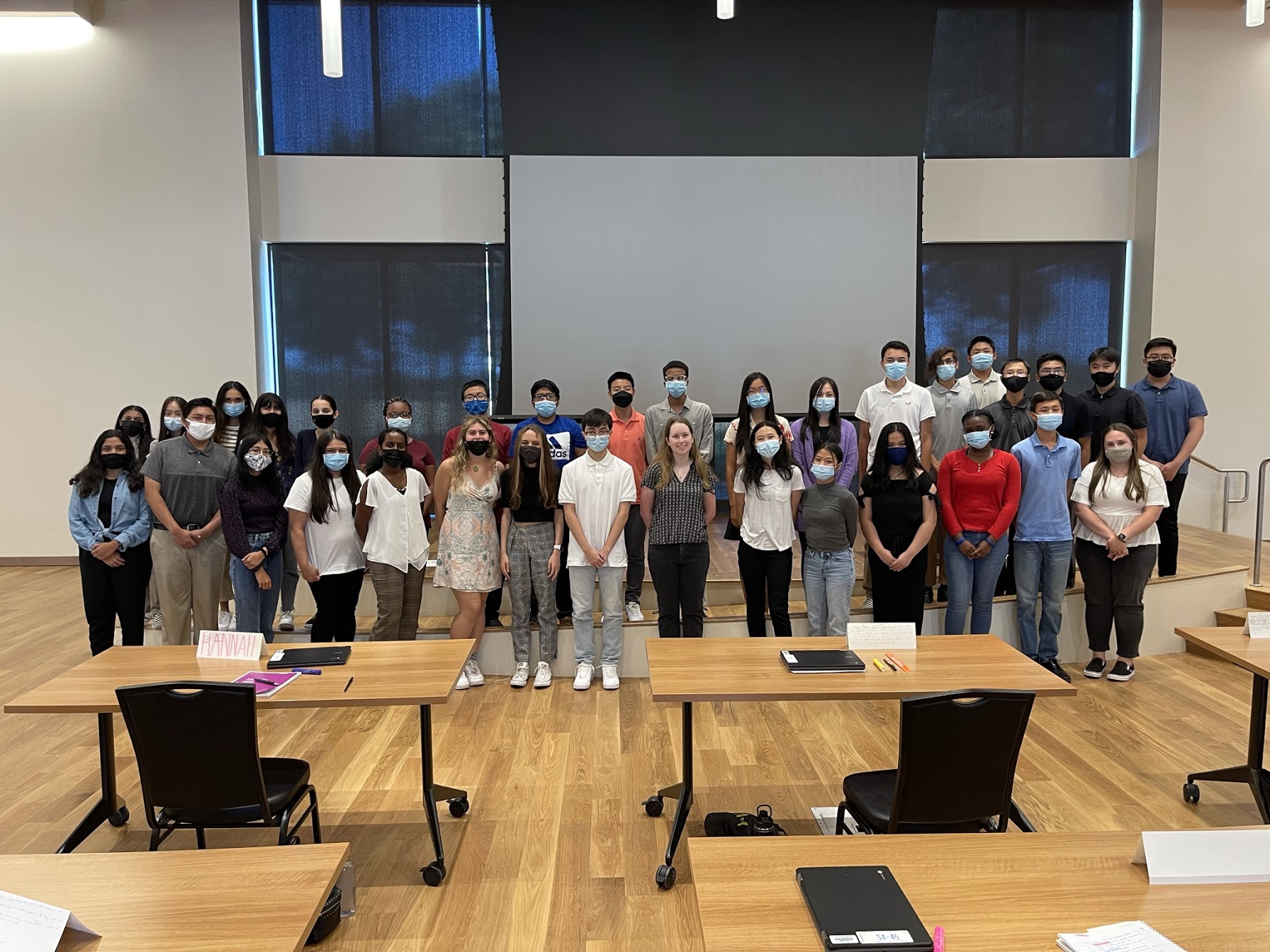 Summertime for students is usually reserved for hanging out with friends, staying cool, and spending time with family. But for a group of students from the Elk Grove Unified School District (EGUSD), summer means gaining valuable job skills and making a difference in the community.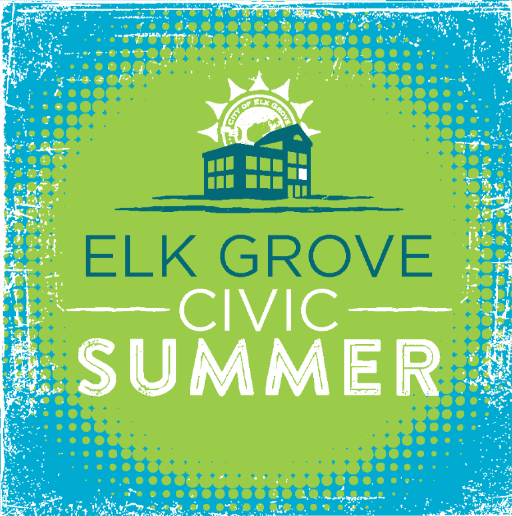 With over 200 students who applied for a chance to participate in the Elk Grove Civic Summer program, only 33 EGUSD sophomores and juniors were admitted to participate.
The 33 elected students from various schools such as Sheldon High, Pleasant Grove, Cosumnes Oaks, Florin High, Franklin High and Laguna Creek High participated in the 2021 Elk Grove Civic Summer Program.
The Civic Summer Program aims to provide students with valuable work experience and networking opportunities for future careers. Students may also secure letters of recommendation and earn summer school credits that will help them in their future college and career plans.
The students who are participating engage in a two-week seminar about local government. The seminars consisted of guest speakers from various careers such as the Elk Grove Police Department, Cosumnes Community District Fire Department, Elk Grove City Council, Elk Grove Assemblyman, Sacramento Sheriff's Department, and the Elk Grove Mayor, Bobbie Singh-Allen
After two weeks of seminars, the students are then placed with supervisors to act as interns in these different work environments.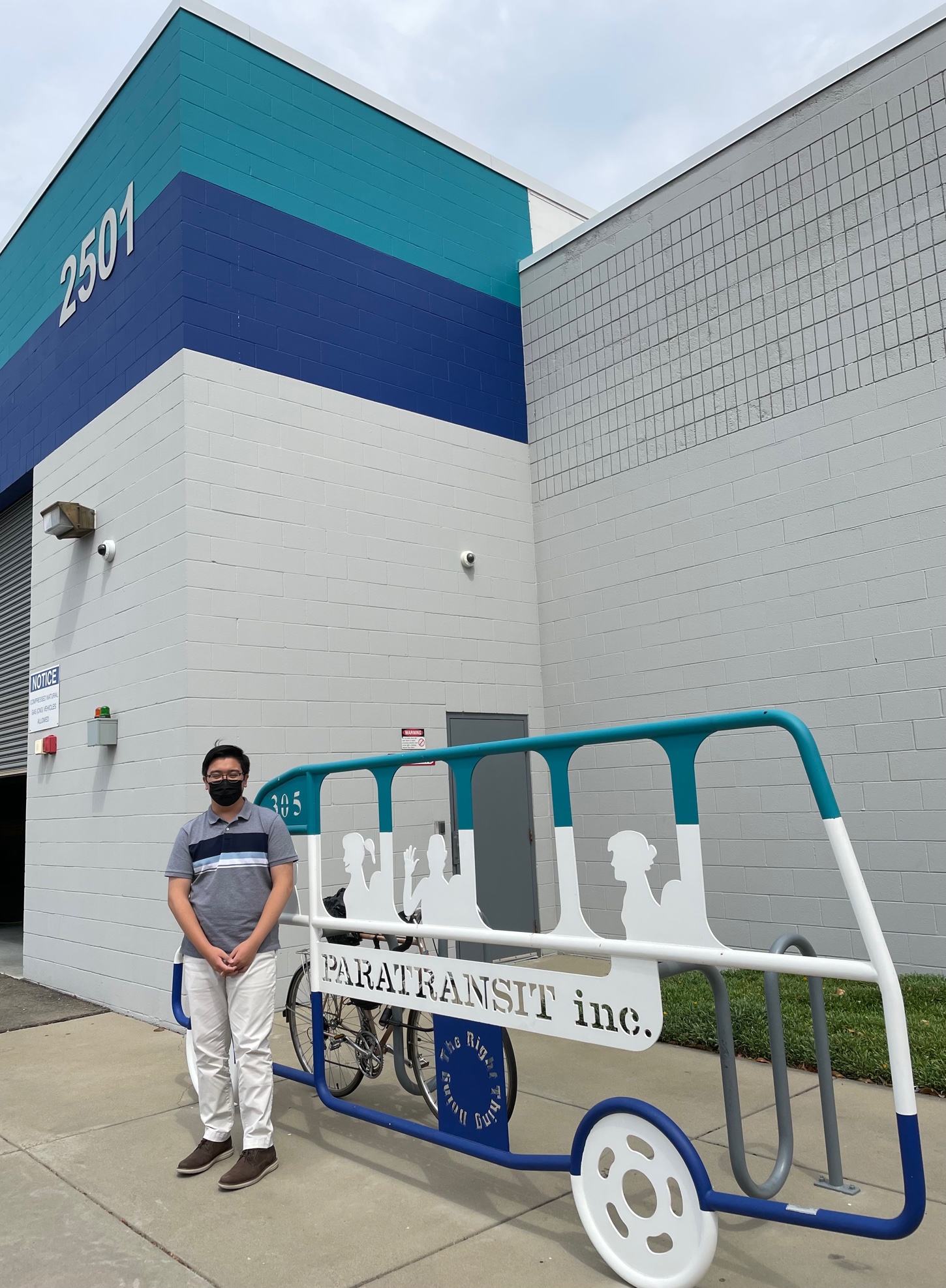 Here at Paratransit, Inc. we are lucky enough to be involved in this year's program and were placed with one of the students, Kevin Nguyen, an upcoming senior from Sheldon High School.
While here at Paratransit, Inc., Kevin shadowed me in my position and I worked with him on how to perform certain tasks in our office including clerical duties and introduced him to our Travel Training Program. Travel Training teaches individuals how to use public transportation options and resources independently. 
Training with Wyatt
Kevin's first day was an introduction to our facility and a meet and greet with Paratransit, Inc.'s dedicated staff. We settled into my office where Kevin had a workstation set up for him. We then began the introduction of Paratransit, Inc.'s Transportation Literacy  Program. During the introduction I presented a PowerPoint presentation regarding our program's procedures. Our Transportation Literacy Program  is geared towards youth and young adults ages 16-24, working with them on how to use public transportation. The main barrier for youth and young adults in order to obtain gainful employment, internships and education opportunities is transportation. They rely heavily on family, friends and/or they spend inordinate sums of money utilizing private transportation services. Paratransit, Inc.'s Transportation Literacy Program changes travel behaviors and brings learning of public transportation and electric bikes to the forefront as a reliable resource for independent travel.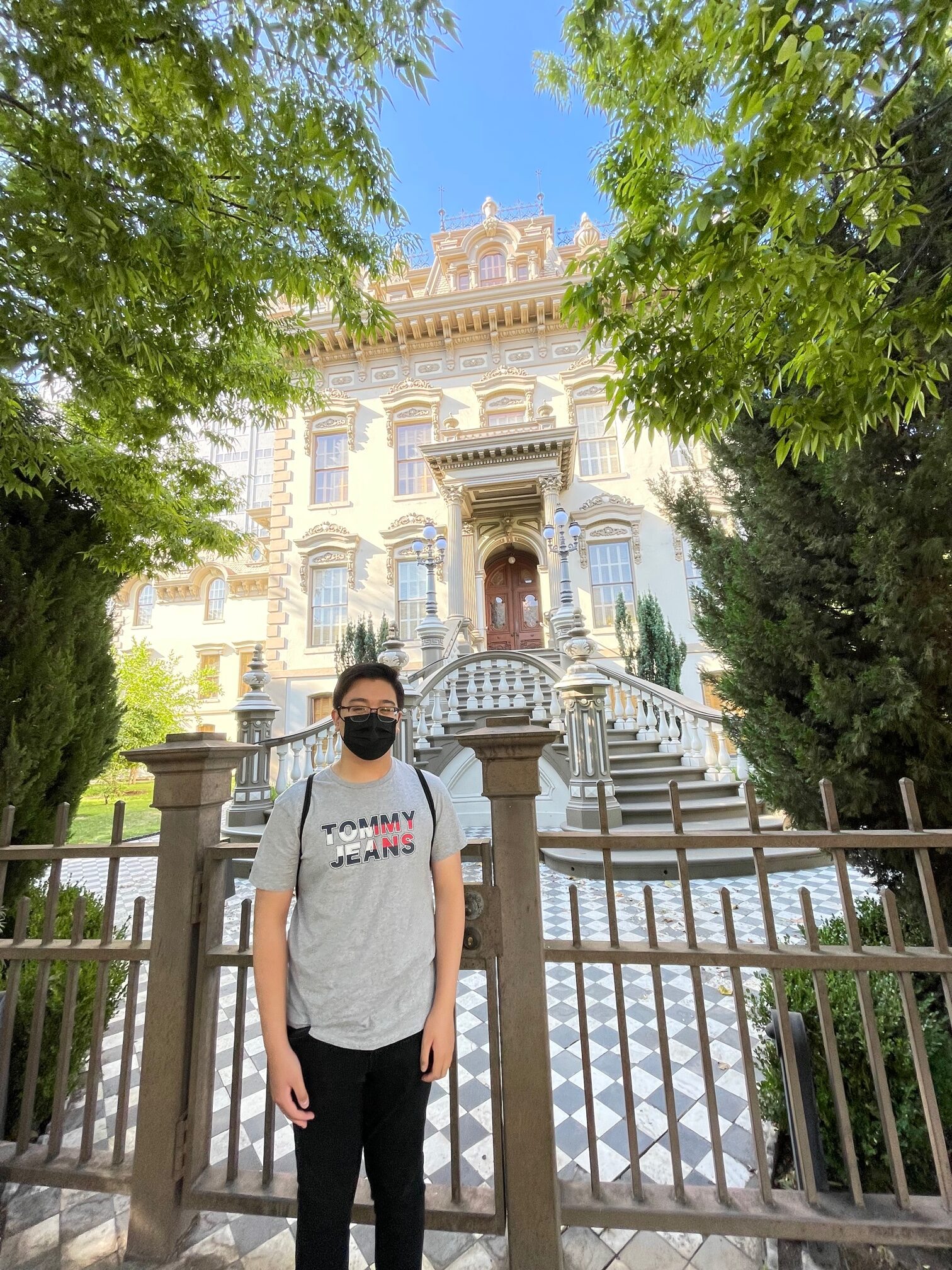 On our travels together Kevin gained experience on the benefits and use of public transportation. We took a trip to Downtown Sacramento using the light rail train arriving at Leland Stanford Mansion. This historic house was built between 1856 and 1857, which makes it about 165 years old! After visiting the Mansion, we decided to head over to the State Capitol.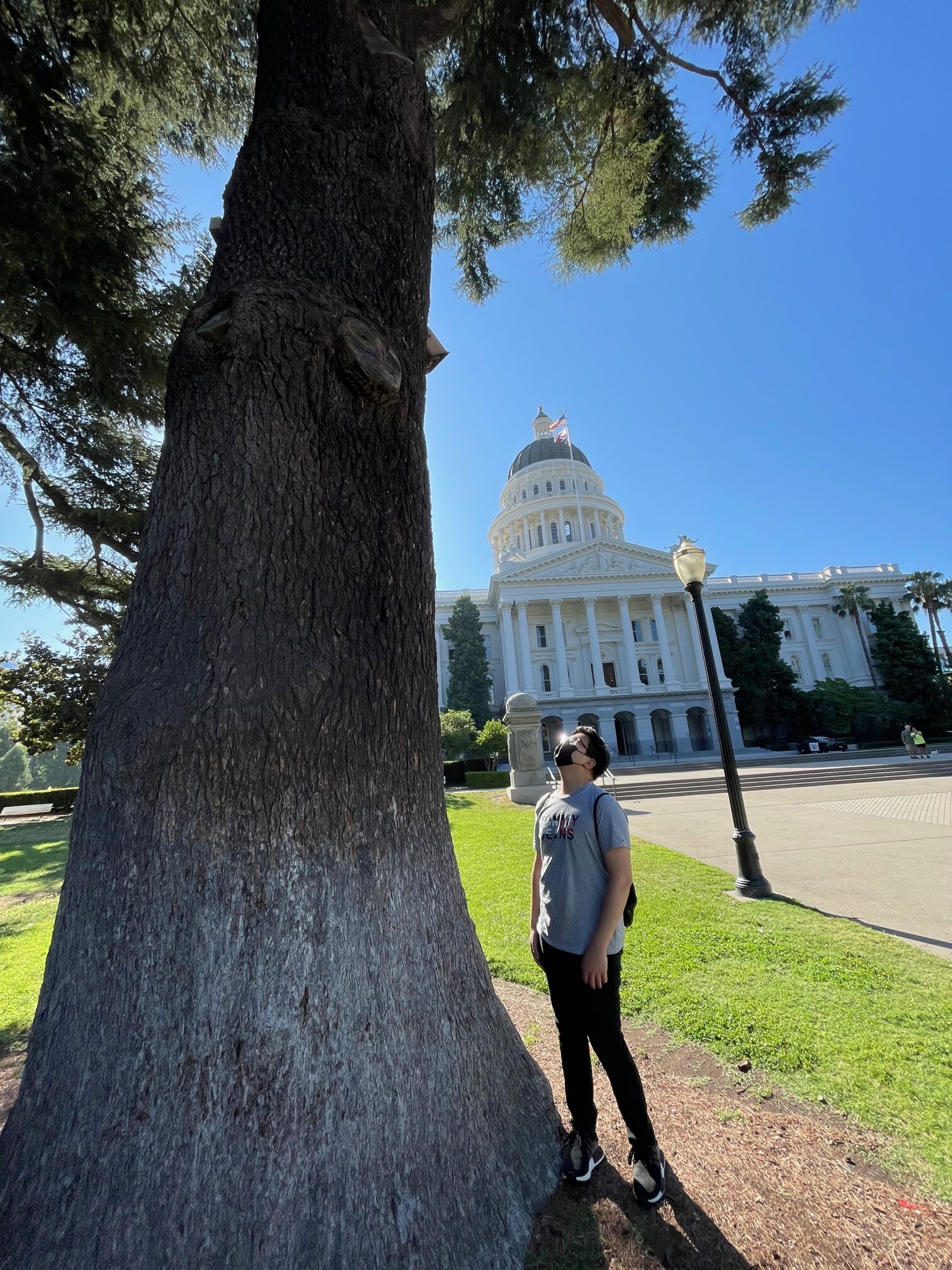 On our way to the Capitol we saw the Deodar Cedar. Planted around the year 1860, and standing at around 90 feet tall, the Deodar Cedar has to be one of the biggest trees in the Capitol State Park.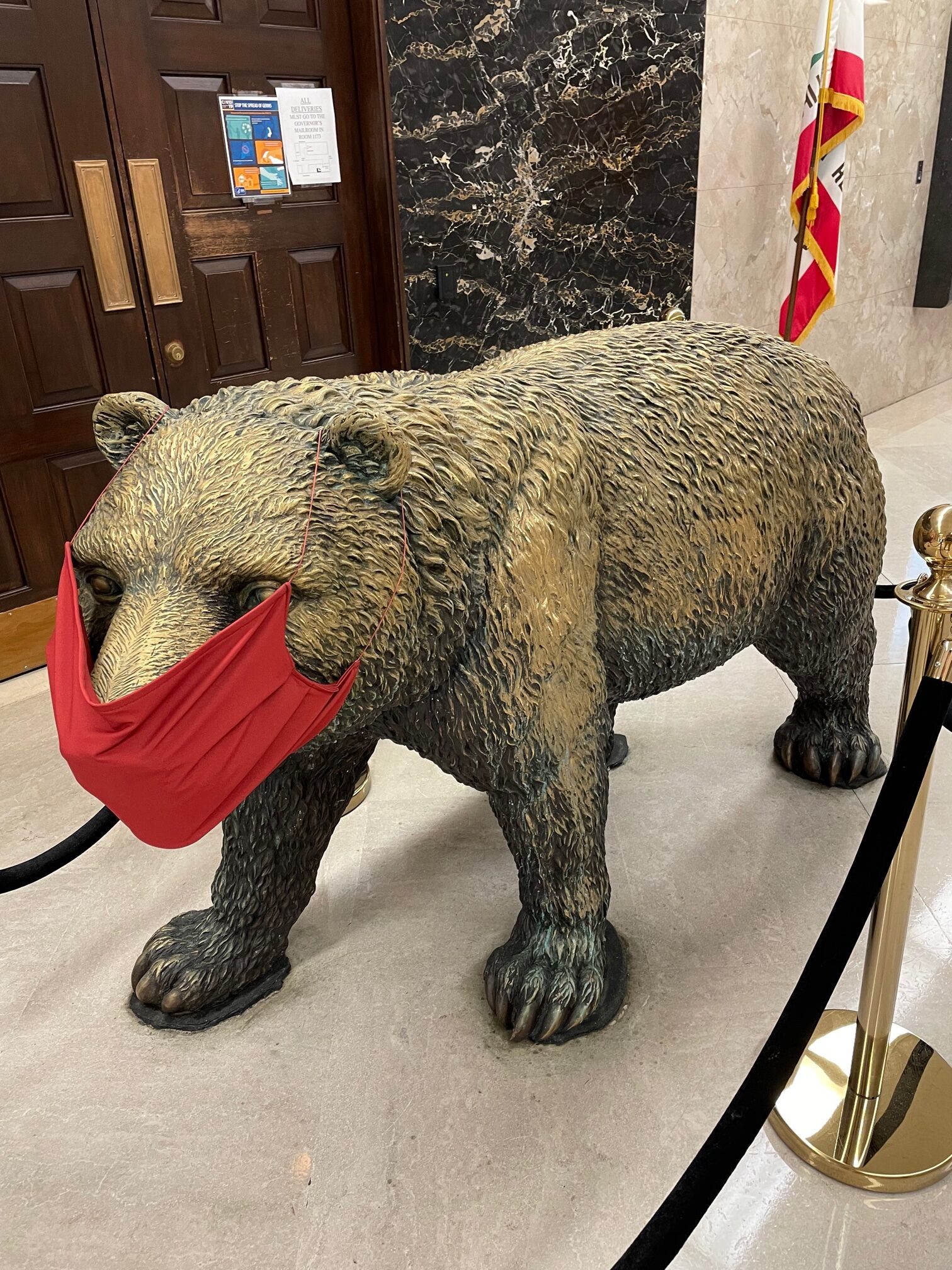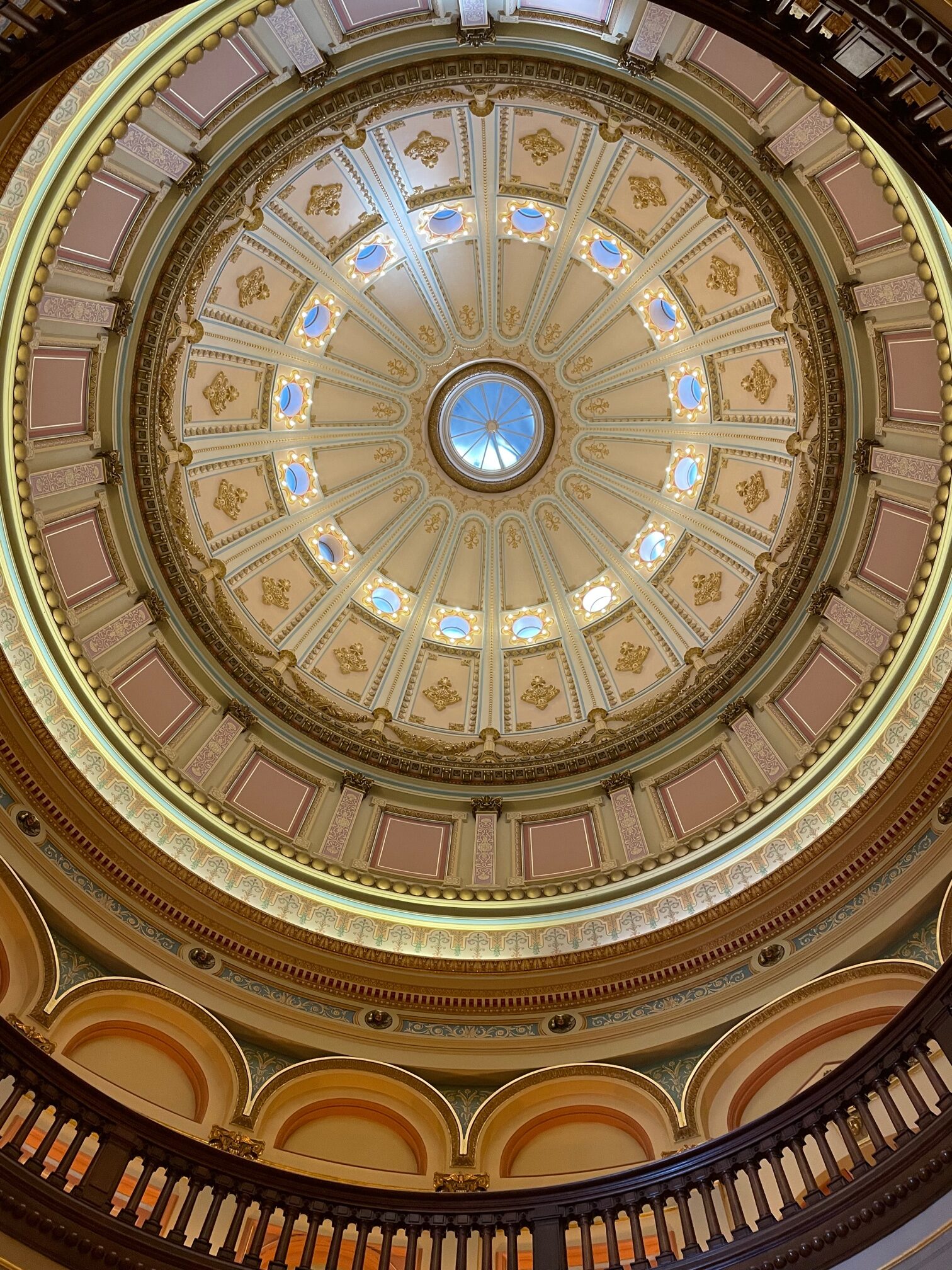 After visiting the Capitol Garden, we decided to take a peek inside the California State Capitol and see all of its awesome architecture and intriguing history about California. Being able to visit the State Capitol and Leland Stanford Mansion is a great example of where you can go, using Public Transit.
Before We Ride
Kevin was able to witness the safety procedures Paratransit Inc. drivers perform prior to taking vehicles out on the road, also known as "Pre-Trips". These pre-trip inspections are conducted to establish safety for the drivers and the passengers we serve.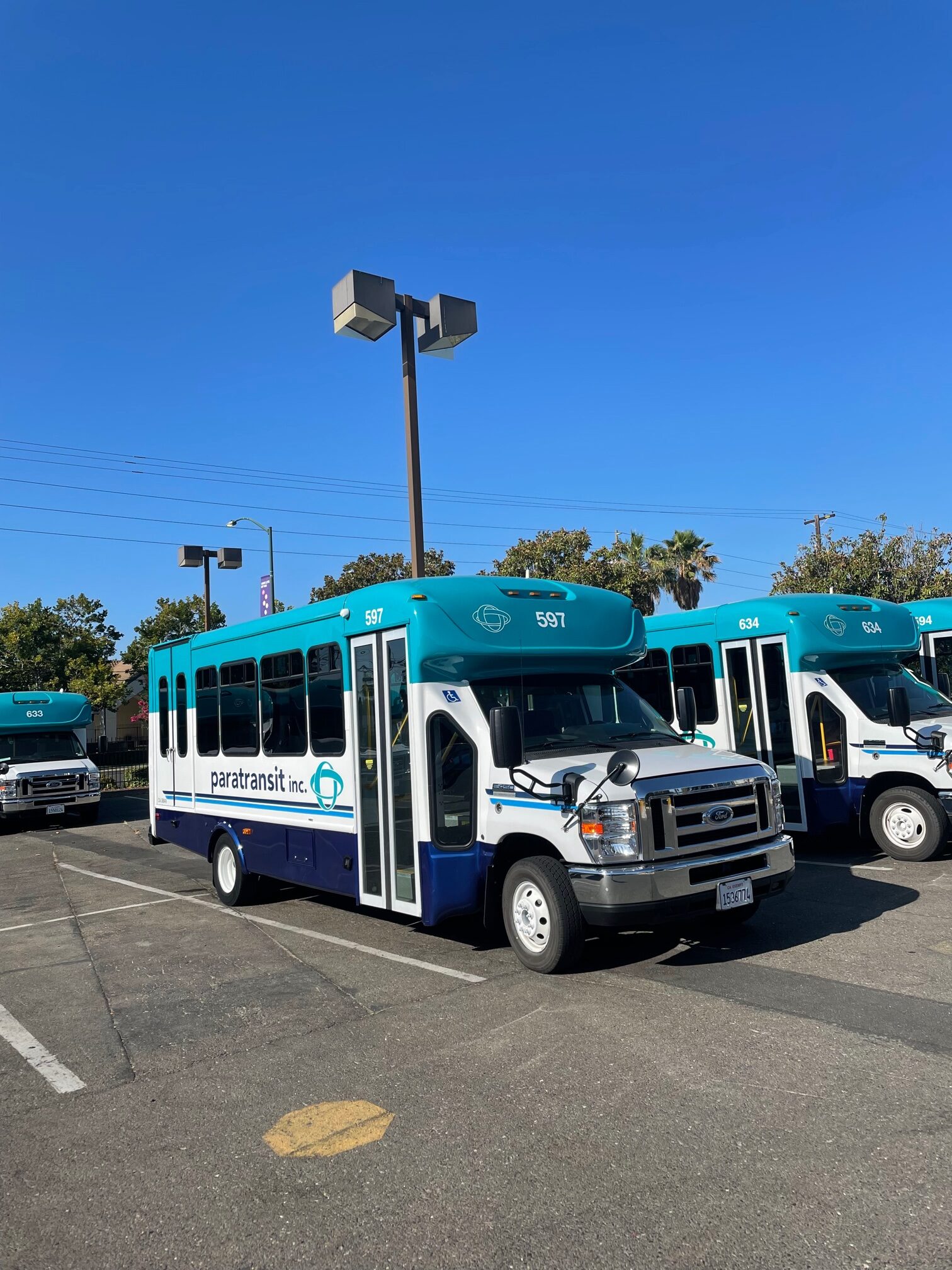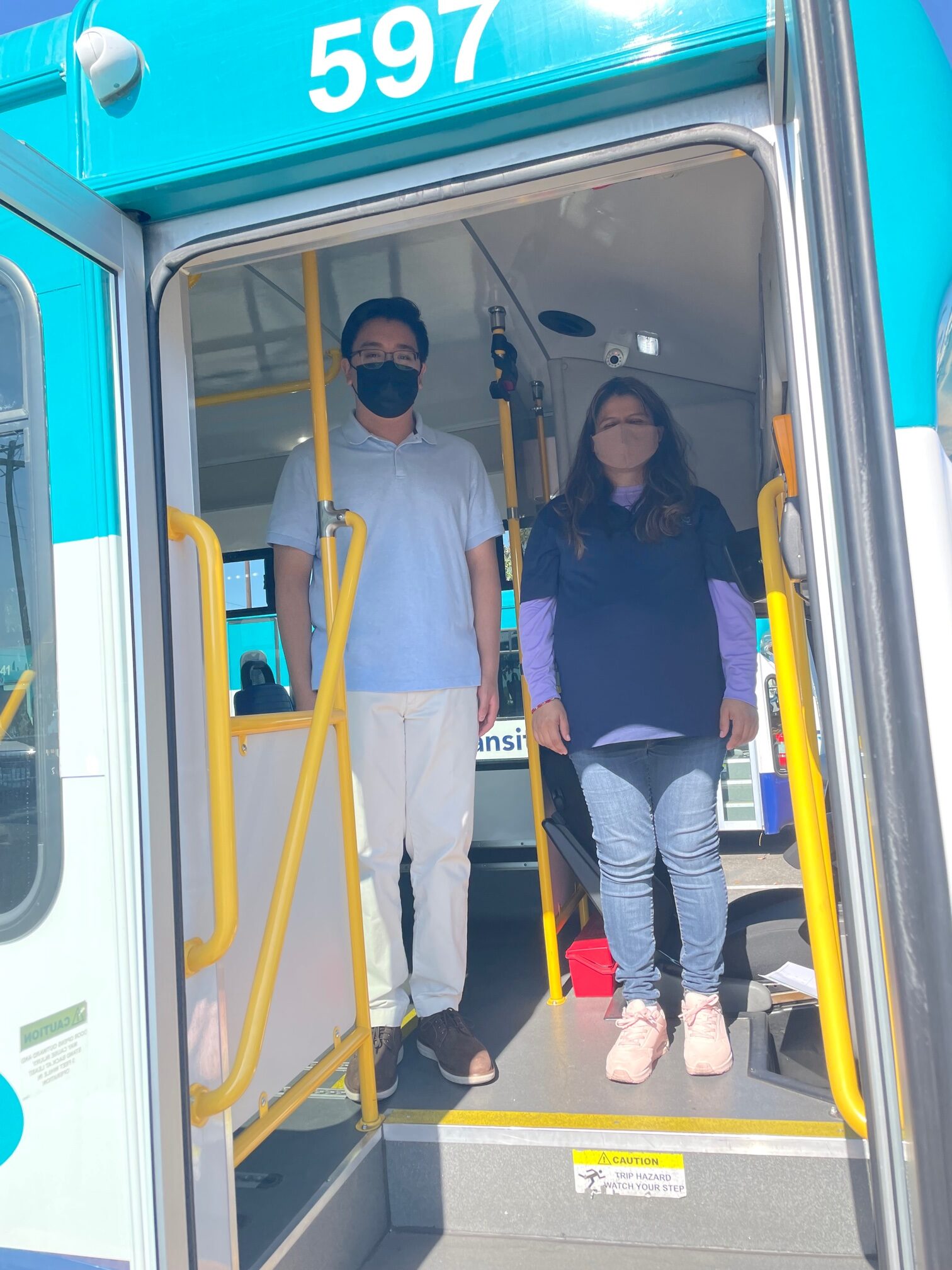 Nancy, a driver here at Paratransit Inc., was willing to show us how pre-trips are performed.
During a pre-trip for a bus, everything including the interior and exterior of the vehicle must be inspected. The engine, wheels, lights, and windshield are all checked to make sure that they are functioning properly. The interior of the bus such as the seats and certain protective belts have to be inspected to ensure that there are enough in case they are needed. The wheelchair lifts also had to be operated and inspected to guarantee that there were no difficulties in operating it and that it was running smoothly.
Conducting the pre-trip was a lengthy process and it showed the amount of detail and care that's put into a vehicle before it can be trusted on the road.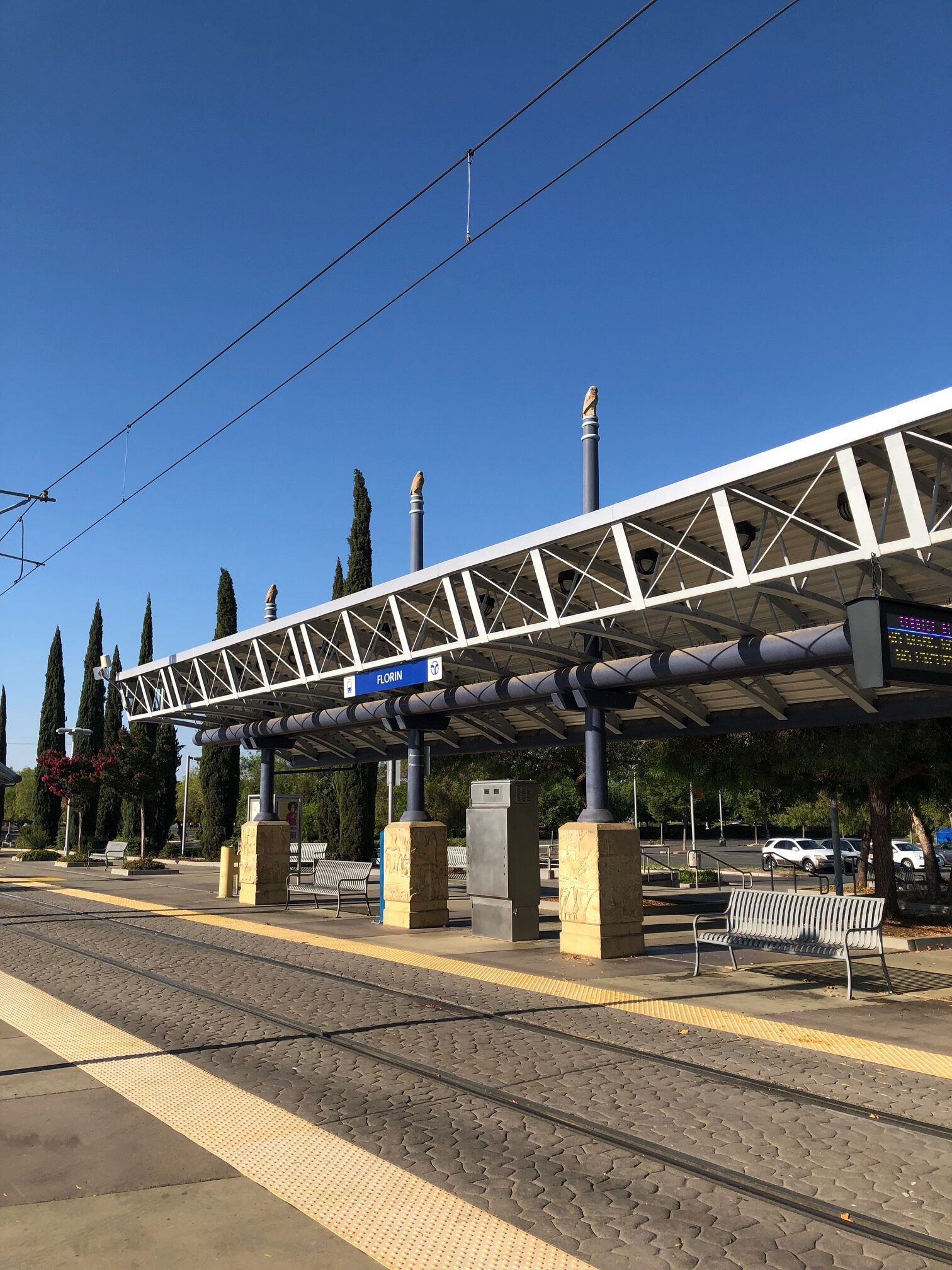 Paratransit Inc.'s Transportation Literacy Program has three training options: standard One-on-One training in the field, Hybrid which is half online and half in the field, and our Virtual Training option is conducted through online platforms. The trainee establishes which training program option best suits their needs. Kevin participated in a Virtual online training session over Zoom. Through this experience, Kevin witnessed a real-time training session with a trainee. I walked Kevin through how to update certain informative documents, perform virtual and physical route and scouts, and prepare training materials for a trainee.
Asking Kevin about his experience working as an intern so far, he states, "With the assignments I have worked on so far at Paratransit Inc. and my time spent in the office, I have gained specific skills in the office and professional environment that will certainly benefit me in my future career path. These skills that I have gained are essential in any career path that I choose in the future."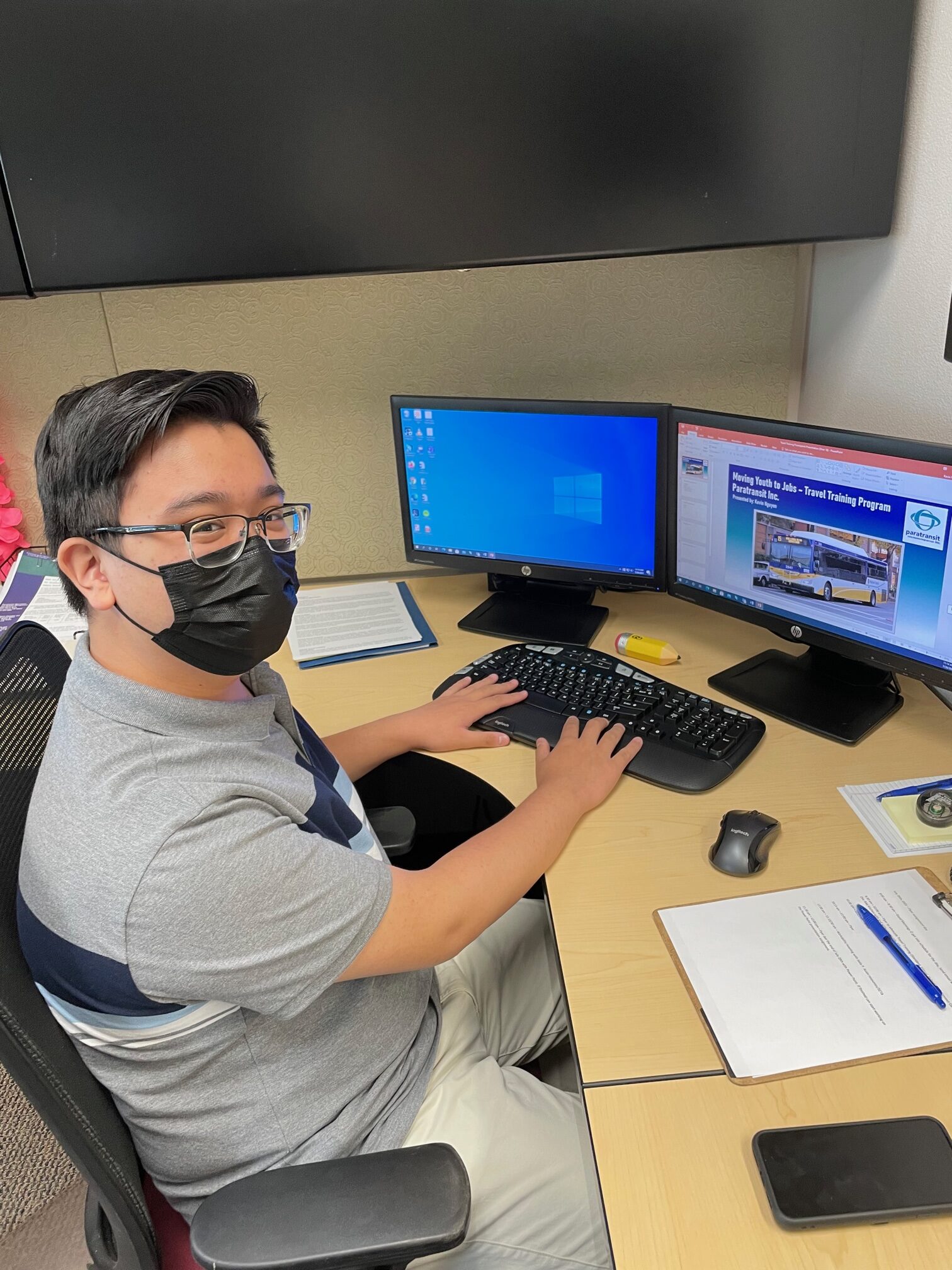 For everyone reading this, remember that "My best advice for you is to take a chance" and that the "students that participate with us routinely say that [the program] was the highlight of their summer" as stated by Carlos Garcia, the Program Coordinator with the Elk Grove Civic Summer Program. 
Seize opportunities, take chances and get involved to invest in your future. This program is a great gateway for beneficial opportunities and chances down the road. 
With the three weeks of interning coming soon to a close, I want to thank the Elk Grove Civic Summer Program and Kevin for working with us here at Paratransit! 
As always, thanks for reading.
Until next time readers!