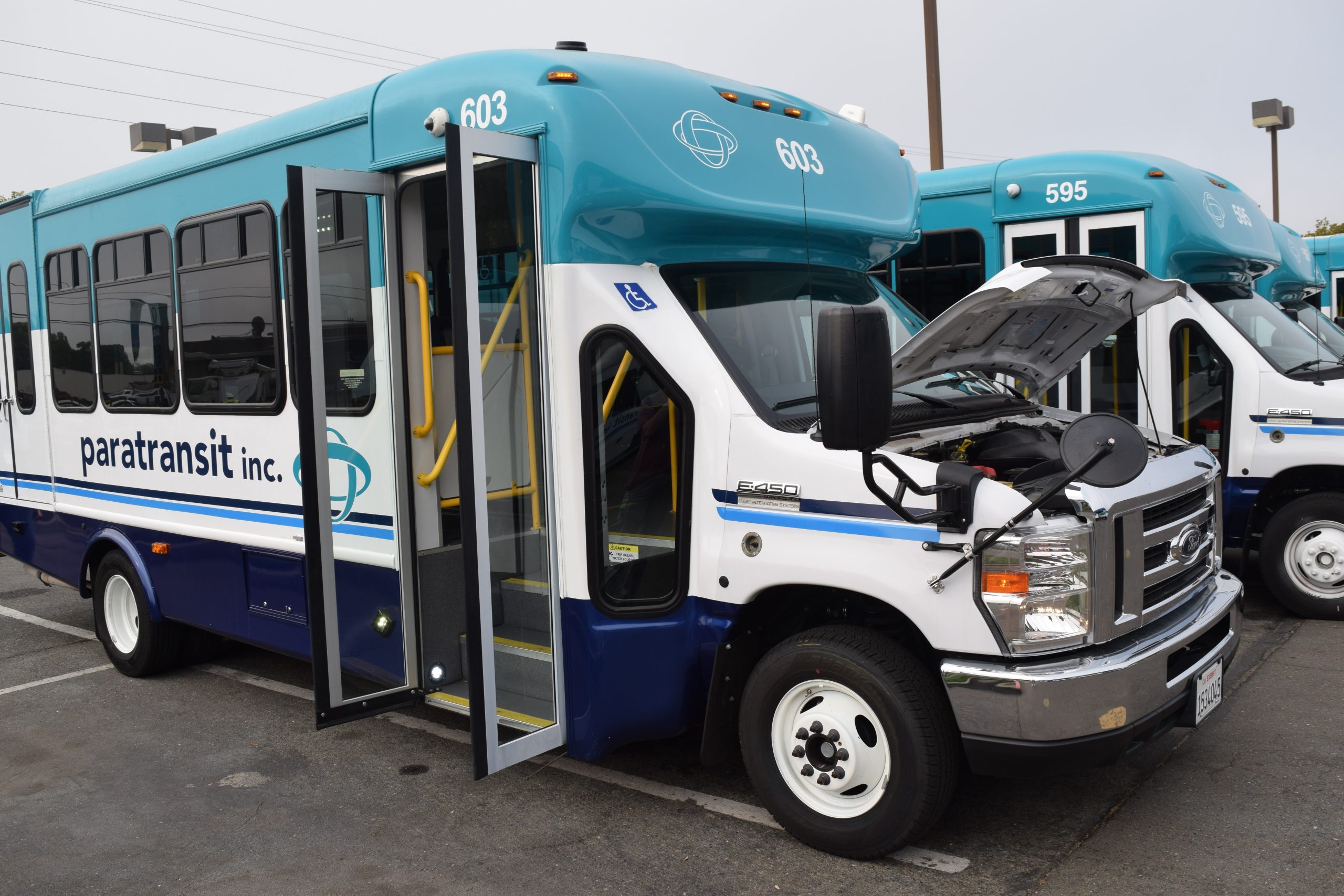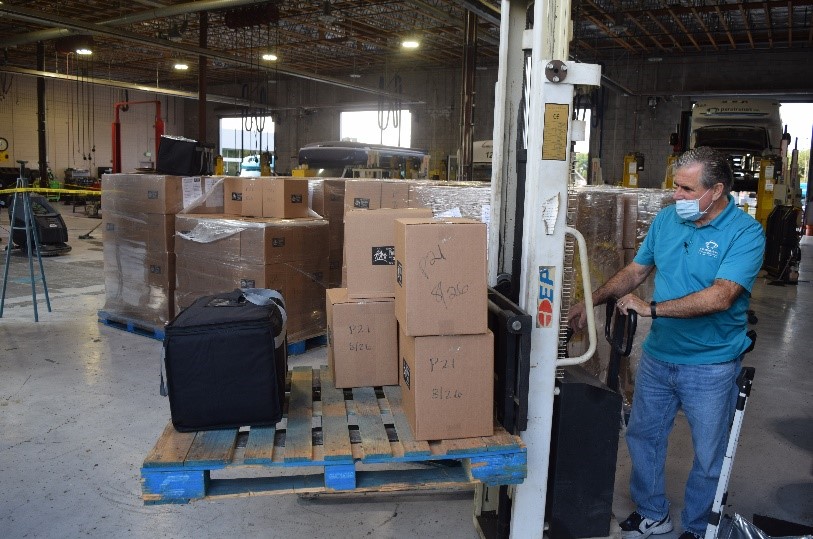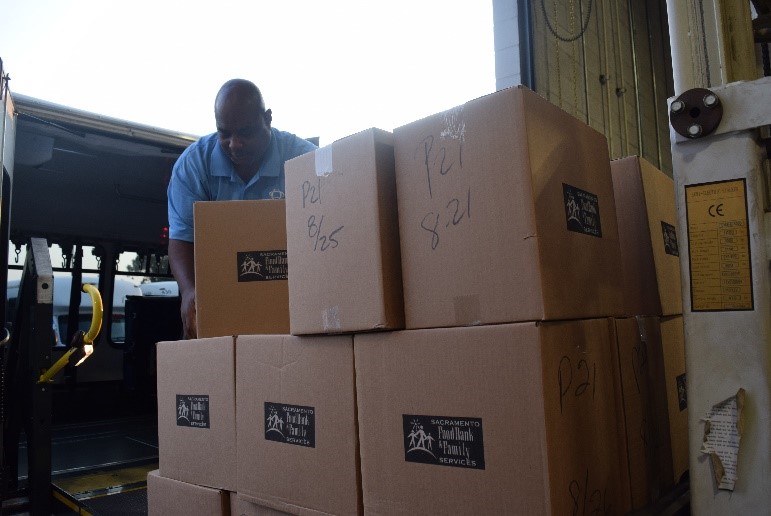 There are a bunch of different mobility options I can use to get around Sacramento. I can walk, take my own personal vehicle/bike, take Regional Transit's buses/light rail systems, Lime scooters… the list can keep going! But a main way I have been getting around lately is by Paratransit.
Bright and early on a September morning, I got the pleasure to help Transportation Operations Supervisor, Brian Benitez, and a few Paratransit drivers load up Sacramento Food Bank boxed meals to go out for delivery. As I am riding along the route for the day, delivering meals, I got to reflect on the fact of how I'm able to help in the community. While riding down the road to our next stop, how can I not reflect on Who is getting me there?
When it comes to being a Paratransit driver, I've seen what it takes. If you are a practical, independent, caring, empathetic and realistic individual then you would most likely make an excellent driver!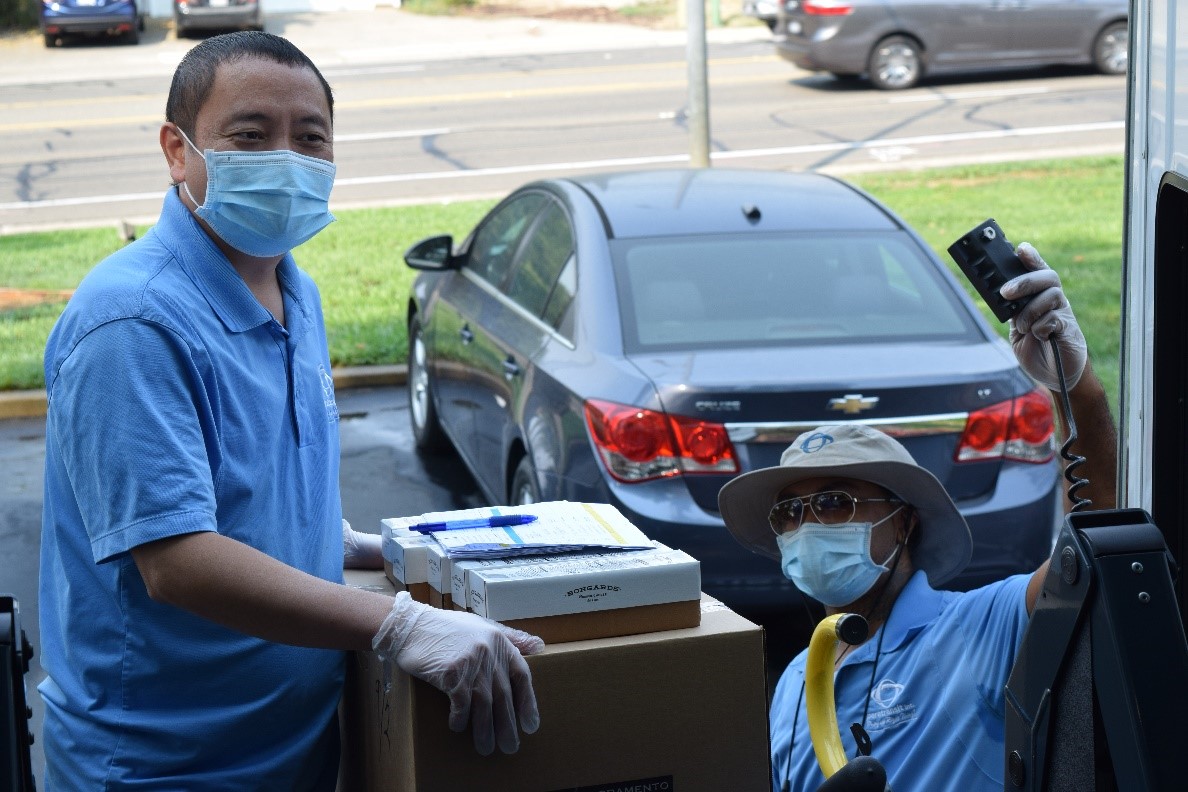 Whenever I ride with Paratransit, the drivers are always emphasizing safety. One thing Avis, a Paratransit bus driver delivering food for Sacramento Food Bank, stressed to me whenever I was boarding the bus was to "watch your step". This small saying to me displays how much drivers really care for their passengers and their well-being.
Even when it comes to a situation where one doesn't have to step in, Paratransit drivers step up to the occasion. Jerry, another Paratransit bus driver delivering for the Great Plates meal program, always was looking out for other drivers' safety. Alerting others properly and communicating appropriately, letting other drivers know what's safe and what's not safe.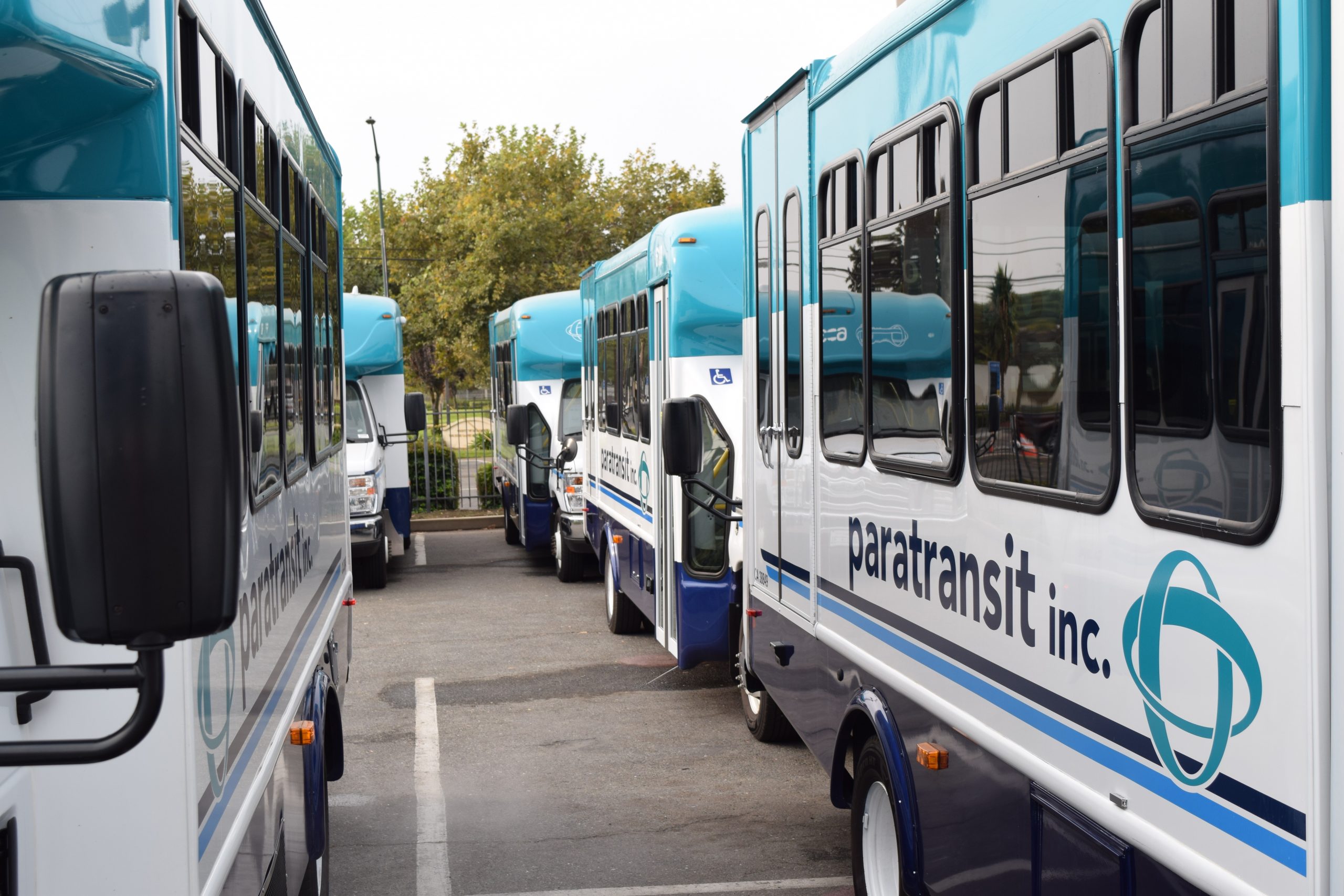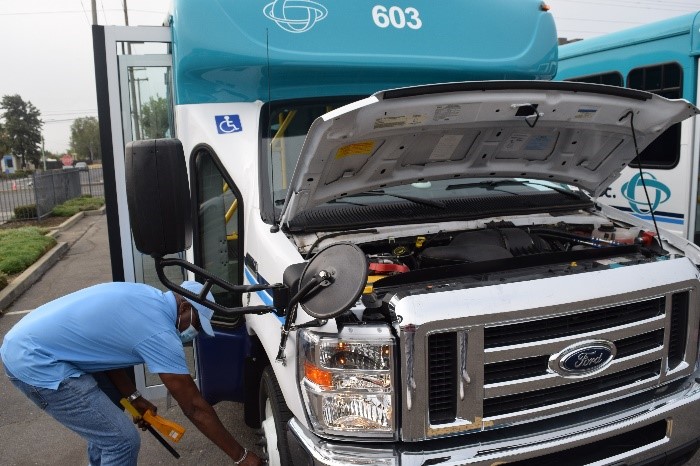 Every Paratransit driver must complete a routine exterior and interior check of their bus before their route. In doing so, they ensure a smooth ride for themselves and whoever they are transporting that day.
Drivers excel at situations that call for ensuring safety. I know that whenever I ride, I will always be in the best hands.
–
Synonym for Driver – Team Work Specialist
When working with Drivers, I never feel left out or left behind. Participating in volunteer work for drivers is something relatively new that was brought upon with the age of COVID-19. Transportation Operation Supervisor Kevin Rickman states, "Usually these drivers are used to working alone.. so working together as a team is kind of new to them". Kevin works with drivers daily and is constantly assisting them. When it comes to training, daily schedules, even etiquette as to where to park Kevin guides drivers to understand the nuances of transportation.
Given a task, drivers communicate and work together to find a way to produce excellent results. Even if technology is acting finicky, maps seem to disappear or roads seem insurmountable, I always feel like I'm in capable hands. Although I am usually not acquainted with the driver at the beginning of the day, by the end of the day I know I have one more teammate I can work with!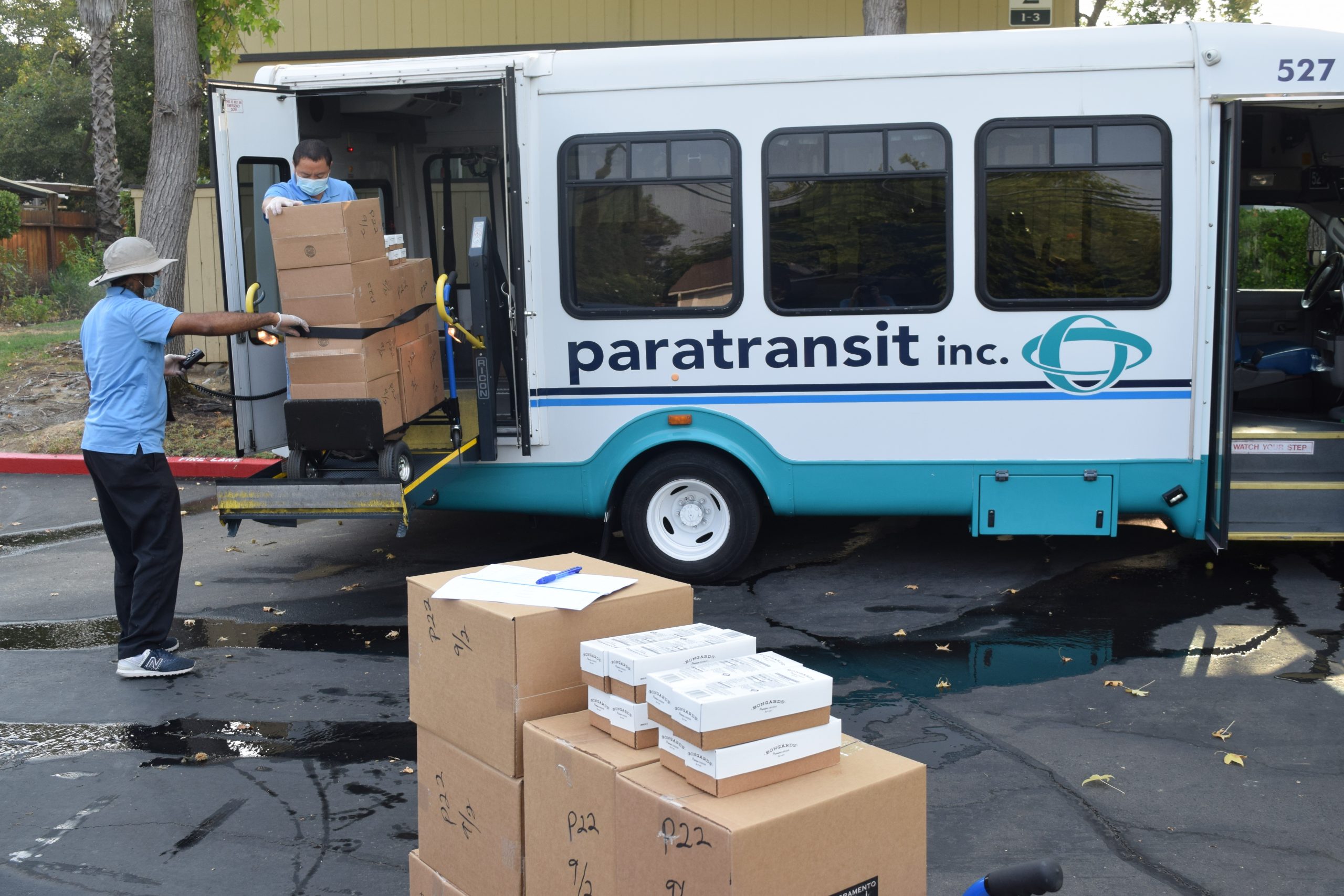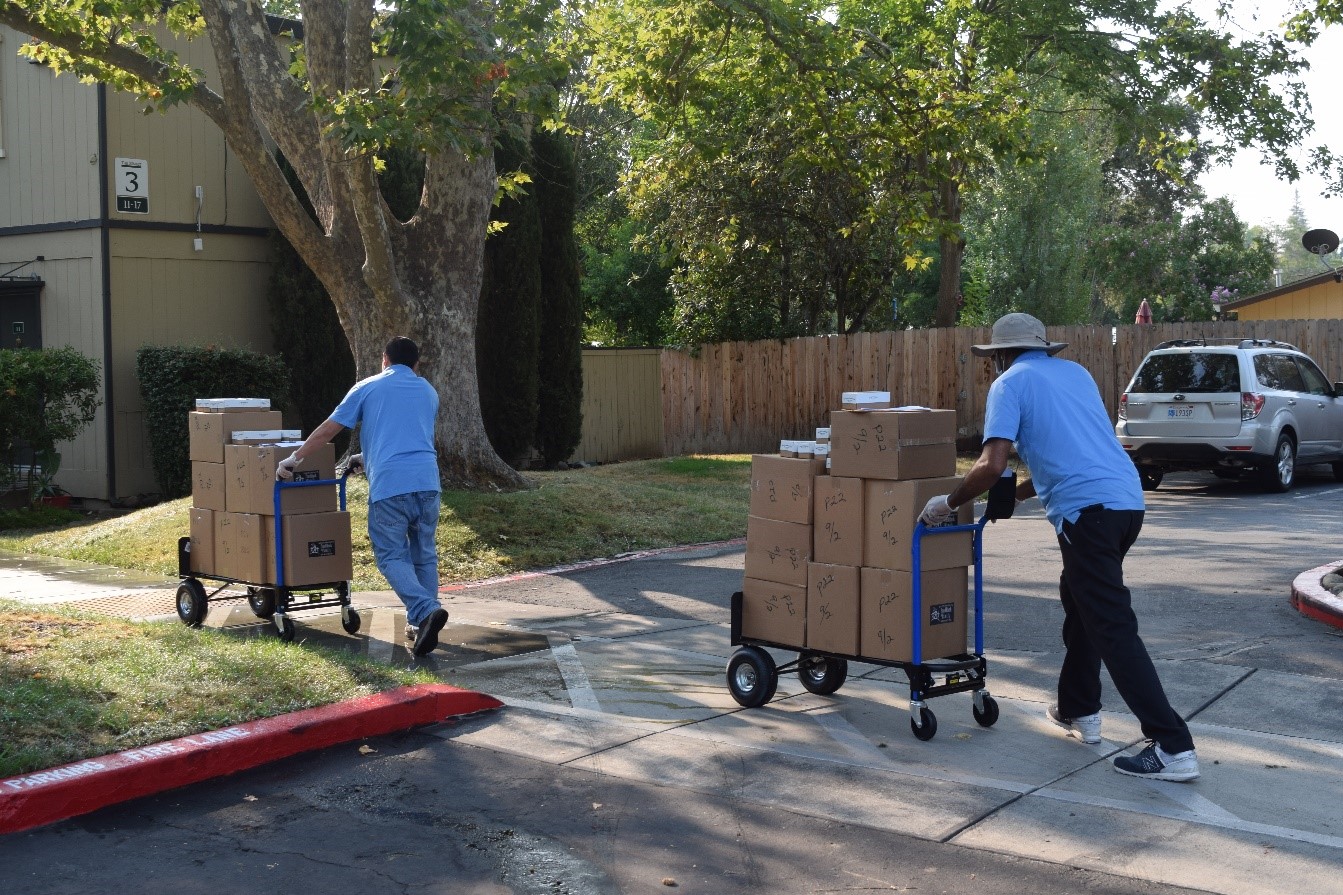 Jerry and Nancy, two incredible drivers I got the chance to ride with, appreciate working to distribute meals and food for families/older adults. But they also miss working and assisting their previous passengers. "I miss my passengers, they are like old friends" Jerry shared with me.
When my driver Avis told me about how Paratransit is "Family orientated", I completely agreed with him. If just after one day I got to form such a positive rapport with them as drivers and me as a rider, I'm sure the drivers miss their previous teammates, the riders.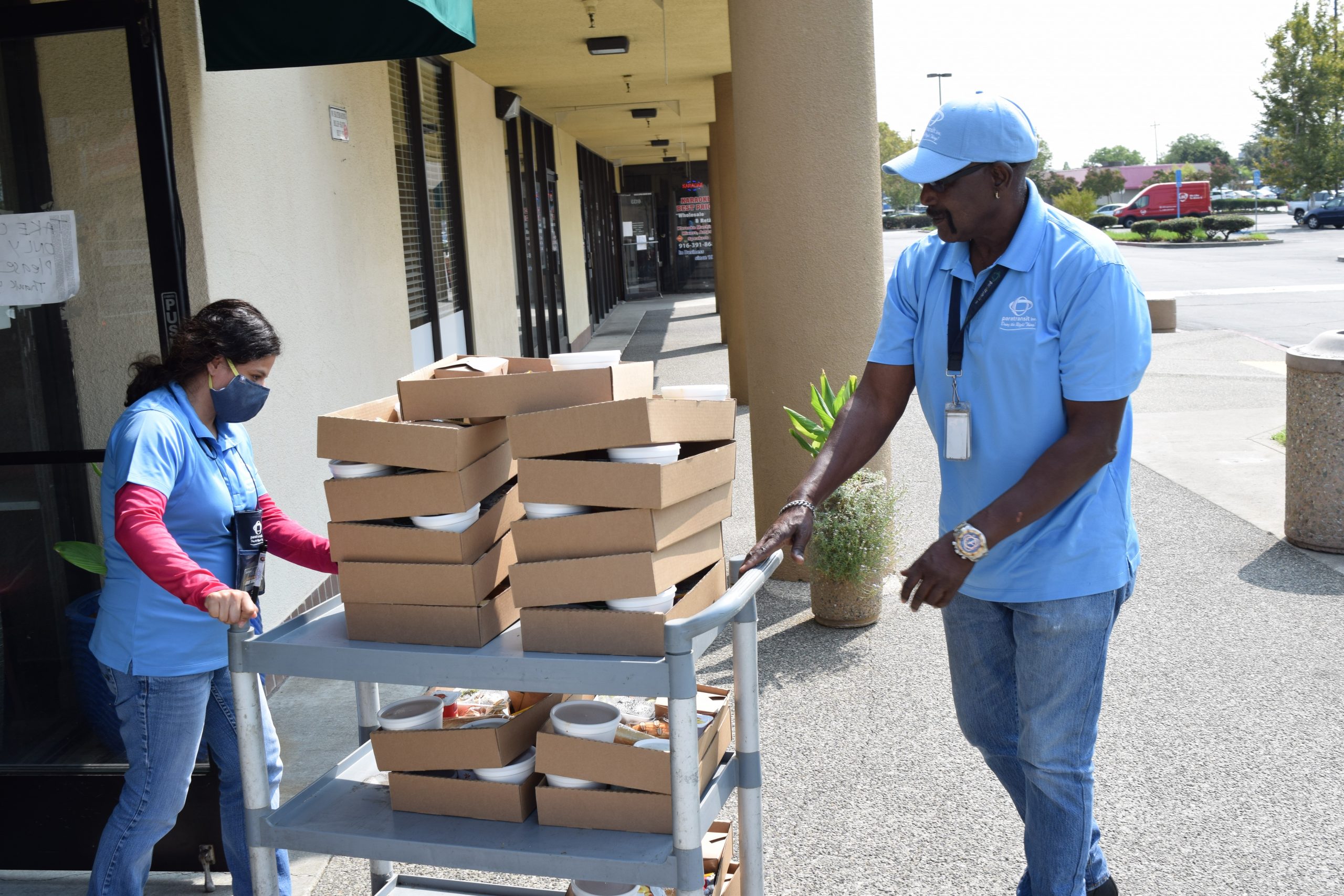 If you want to appreciate your community, help others and work as a team, you would most likely make a great driver yourself! If you are interested you may visit Paratransit's website here to check availability for positions as we are currently hiring!
Thank you Paratransit Drivers and all the other transportation staff for everything you do for our community. You are appreciated!