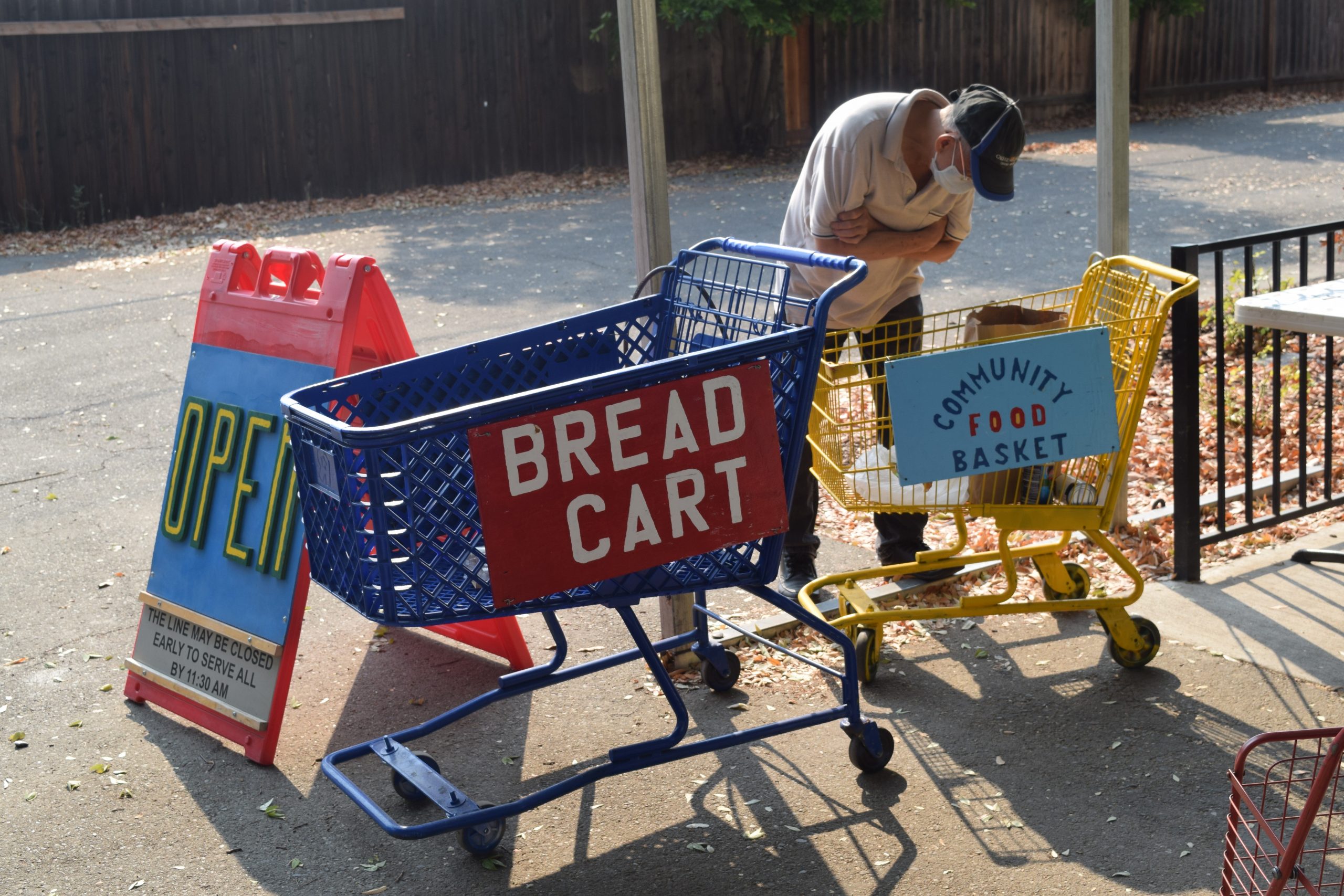 September is National Preparedness Month – which right now is a bit thematic – but also very important! When it comes to getting together and obtaining proper resources and food to shelter-at-home, a lot of families in Sacramento may have a difficult time acquiring food for themselves and their families.
The South Sacramento Interfaith Partnership (SSIP) Food Closet, located at 5625 24th Street, is a great resource for obtaining food. Open M-F 9-11:30am, these volunteers and staff are considered essential as they provide meals for adults and for K-12 students as well.
Being prepared and providing meals during COVID-19, is second nature for SSIP, although getting volunteers nowadays can pose a bit of a struggle.
Simon Yeh, Food Closet Supervisor over at SSIP, shared with me that most of the volunteers that he had, previous to COVID, were older adults. With stay-at-home recommendations, a lot of those older individuals, who volunteered on a regular basis, are now unable to volunteer time in turn for securing their own health and safety.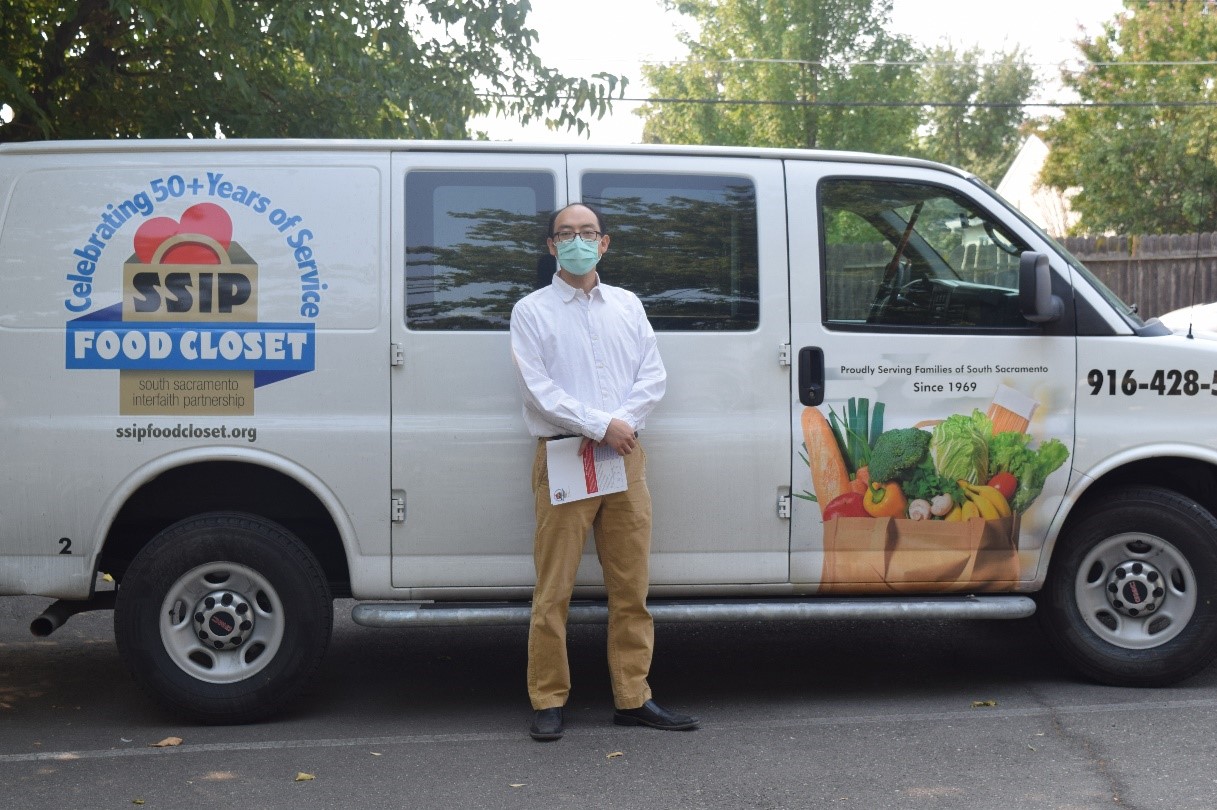 When these regular volunteers were no longer available, educators in Sacramento stepped up to help by volunteering their time with SSIP to provide meals. Now with Virtual learning and school starting back up, a lot of these teachers/administrators/staff are no longer available to volunteer themselves.
Finding volunteers at this point, to help with such an essential service is difficult. "It's been a challenge," Simon shared with me.
So I got to asking Simon how can people in Sacramento, who are able, volunteers for SSIP?
First you would want to check you're availability and how often you would want to volunteer. Simon references in his announcement for volunteers, "Once a week or once a month – whatever you can offer." Being a family orientated resource, SSIP wants to see how they can work with you, that way you can be safe.
While providing proper PPE and practicing COVID-19 preventative measures, you can volunteer as a distributor; sorting and bagging food and carrying food packages to families vehicles. Or even as a driver; picking up and dropping off food from SSIP's listed grocers.
If you interested in volunteering specifically with SSIP, email : volunteers@ssipfoodcloset.org providing your full name, phone number and your dates of availability.
If you're interested in volunteering your time in other kinds of work here in Sacramento, I've heard a lot of good things about Hands on Sacramento. Certain Facebook groups regarding volunteer work seem to be another great way to connect and see who needs help.
–
Mobility, Delivery, Community
I'm noticing that for families and individuals who are getting prepared to shelter-at-home, it takes a lot of teamwork and coordination to provide proper support.
Paratransit, Inc. once again steps up to be an ally when it comes to serving the community. Working with programs like; Great Plates Program, Sacramento Food Bank, Broderick's Roadhouse delivery, SSIP and many more, Paratransit holds the title for being an essential and necessary part of our Sacramento community.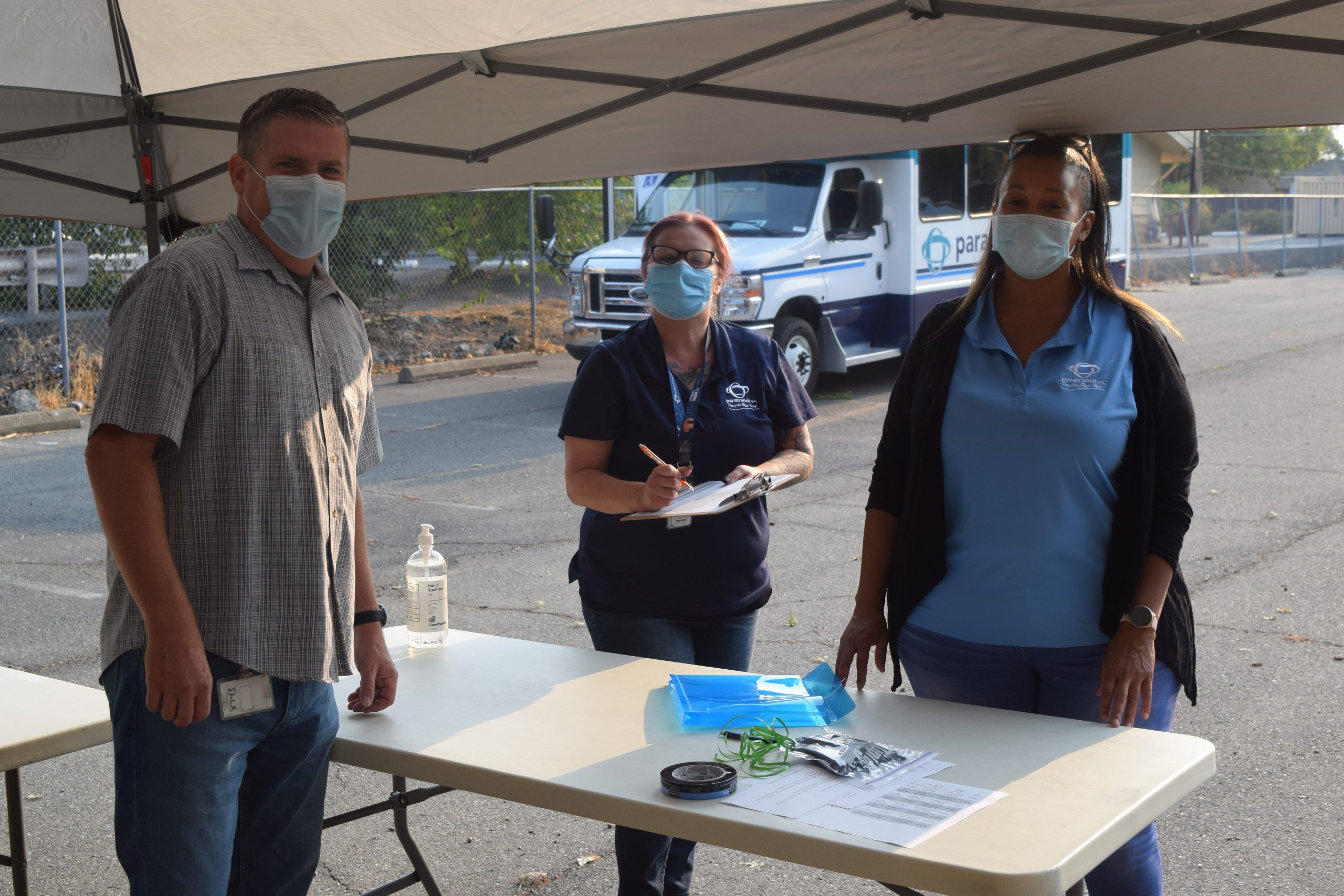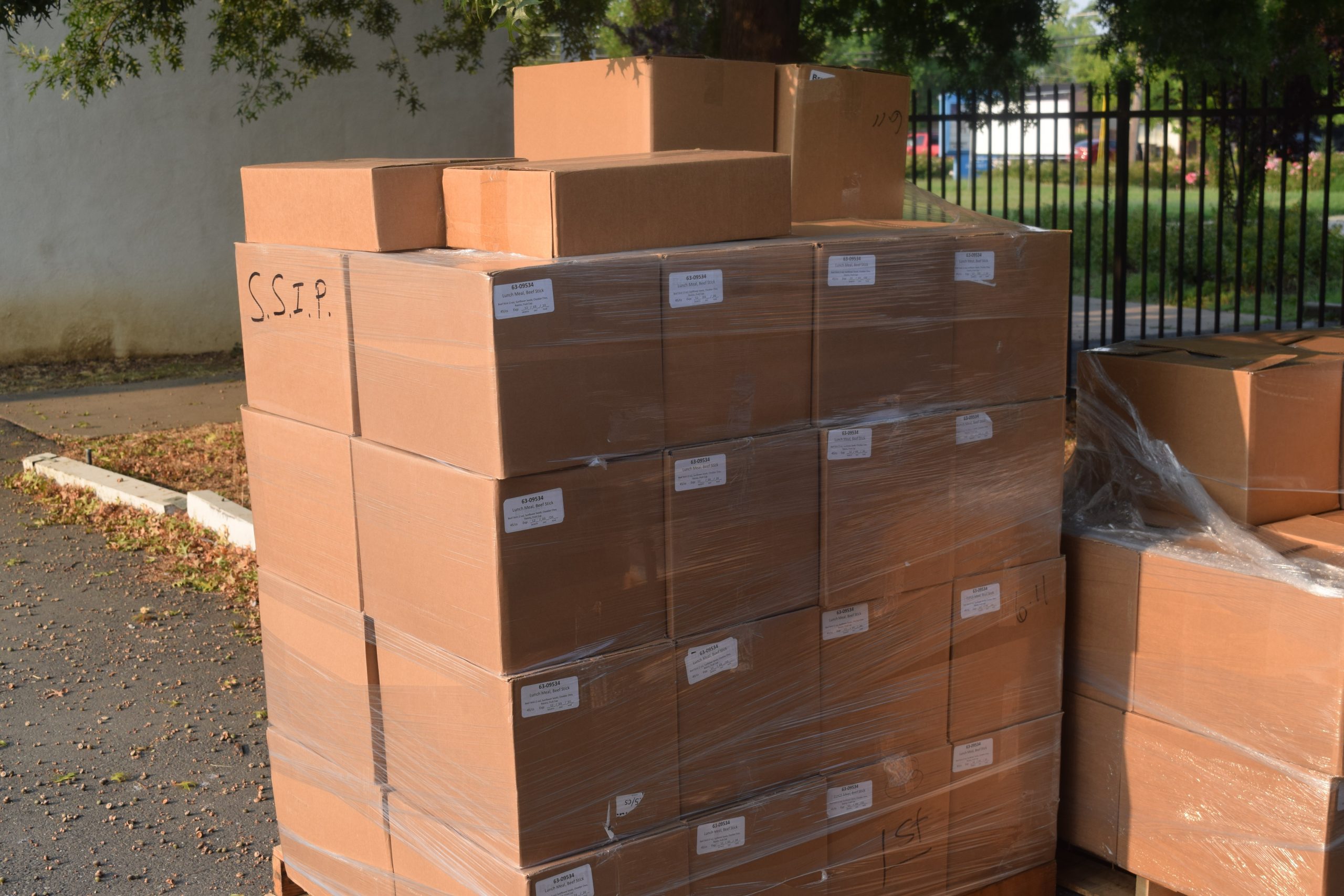 David Edgar, Executive Chef for Sacramento City Unified School District, briefed Paratransit employees; Jamila, Jessica and myself, on the how to provide breakfasts and lunches. When given the opportunity to distribute 2,500 individually wrapped meals to local families, it first appeared to be arduous task.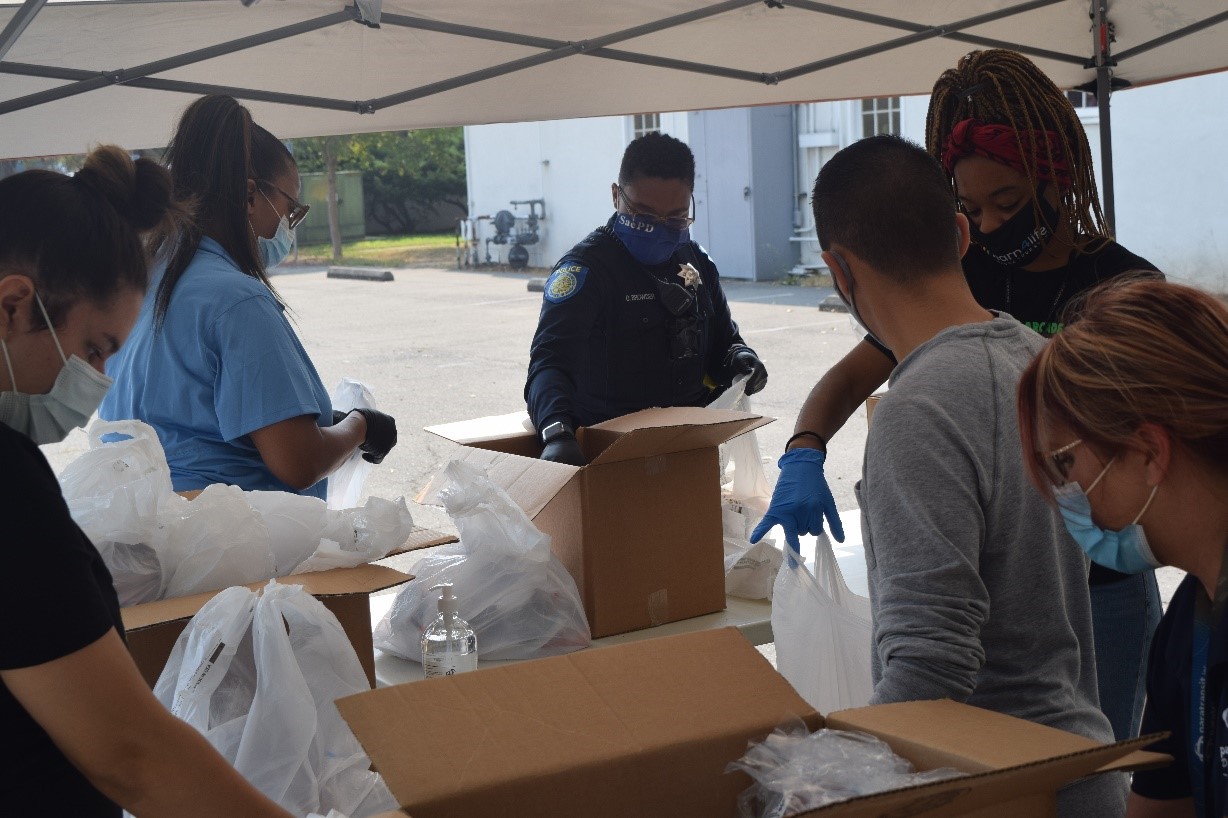 But we were not alone when it came to distributing these meals! Volunteers from around the city came together to assist. Mercedes Parker, a Youth Coordinator at Marconi Learning Academy, was a great help in packaging meals and giving support to the other volunteers. Officer Debrielle Browder of the Sacramento Police Department, worked hard carrying box after box of meals to families car-trunks and backseats.
Being able to socialize and contribute to the community means a lot right now. With a lot of people telecommuting and social distancing, It doesn't leave much room to properly get socialized. Being able to contribute by volunteering, is positive and safe way for the community to touch bases.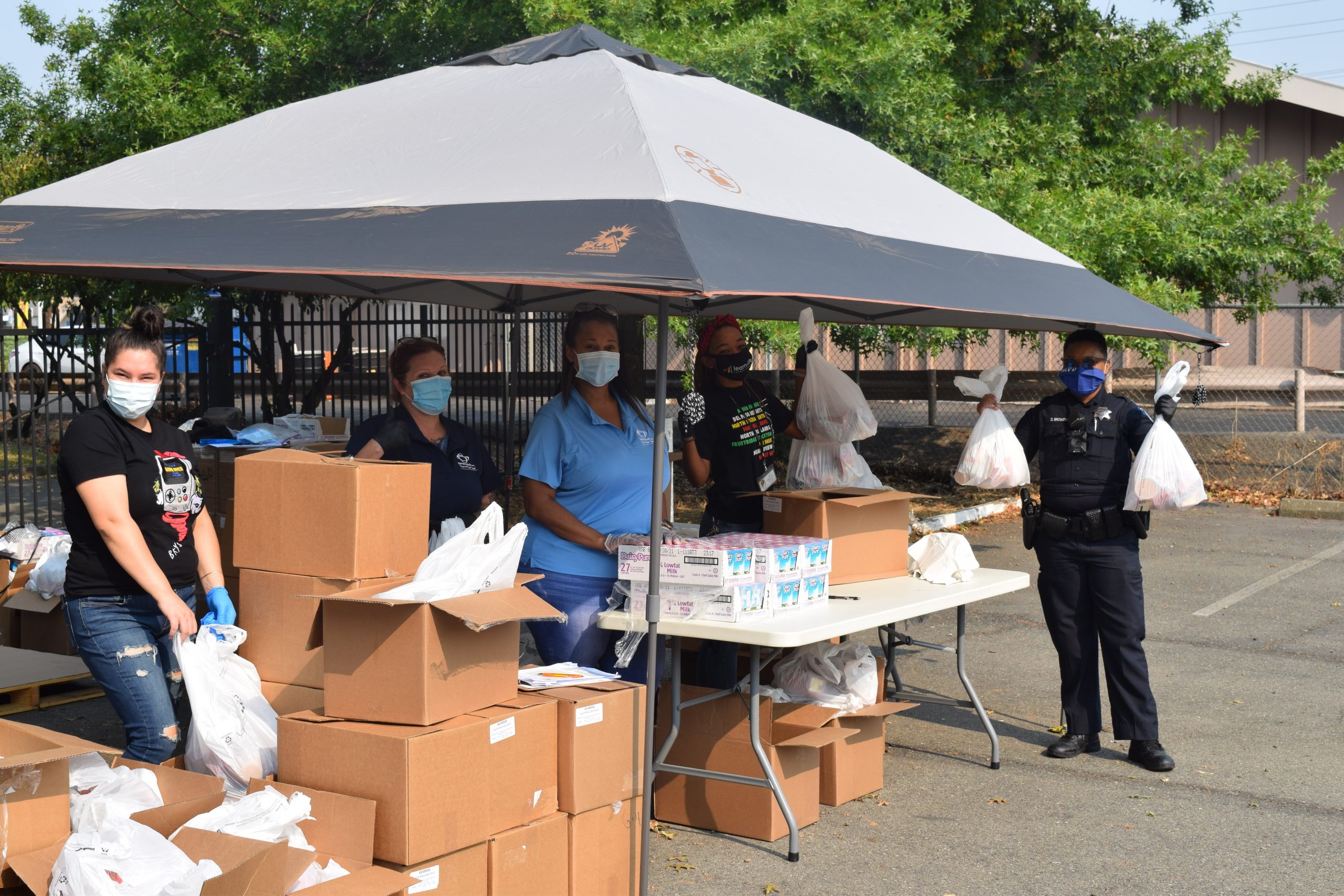 When it comes to volunteering, while you are helping others and being a part of your community, I think volunteering means a lot for self too! It is something that makes you feel accomplished and gives you an opportunity to pat yourself on the back. I always get excited when I get the chance to help out our Sacramento community. I mean, September is national Self-Improvement month!